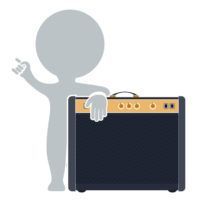 I know, we had a video post earlier in the week and doing two in the same week is decidedly outside the norm for Adaptistration but this one was too good not to blog about.
First and foremost, it helps to frame the discussion by saying that I am a fan of good heavy metal and when that can be combined with traditional classical music, all the better. Unfortunately, most of those efforts are a big miss but when it works, it's usually fantastic.
Case in point, composer/arranger/guitarist Connor Gallagher has been publishing some of his own heavy metal arrangements of Shostakovich's String Quartet No. 8, Mvt. II; Symphony No. 5, Mvt. IV; and Symphony No. 10, Mvt. II.
For fun, Gallagher's arrangements are juxtaposed next to the originals.
Shostakovich String Quartet No. 8, Mvt. II
Shostakovich Symphony No. 5, Mvt. IV
Shostakovich Symphony No. 10, Mvt. II
If you're already a heavy metal fan or these vids are making you think there's something more worth exploring, I highly suggest diving into original material and buying a copy of Brendon Small's Doomstar Requiem, a full length rock opera, much of which is heavy metal but it does cover a wide gambit plus it includes a full orchestra.
Written by Small and orchestrated by Bear McCreary, who also conducted the 50-piece orchestra, it features all original music and you can even download the libretto in script format free of charge from Small's website (scroll down a bit until you see it). McCreary also has a page at his site dedicated to the project which includes a five-minute video of him and Small talking about the project.