Long before he was the GOP presumptive nominee, The Donald was a gag for one of Who's Minding The Score? comics. At the time, no one working on the strip had an inkling that the person selected* to exemplify a stereotypical rich d-bag would end up where he is today.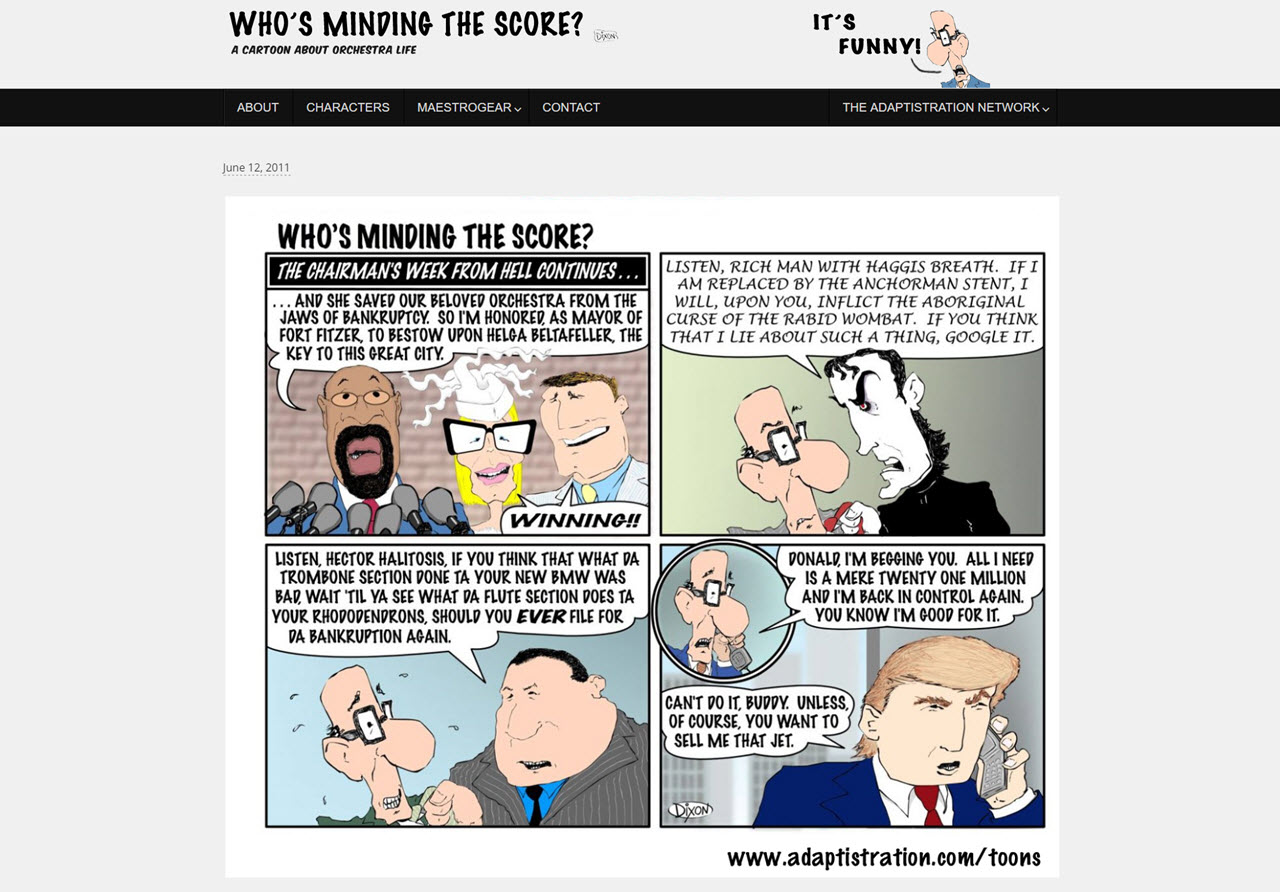 The strip features a bunch of other prognostic dark humor too.
You should go binge read it.
*it was a unanimous decision.