Every now and then, a fun project falls in your lap and last fall, I had the pleasure of shooting a promo video for the email client I use, Postbox. They ended up shooting the entire thing on-site in my office and talking shop with the Postbox Founder and VP of Product Management, Sherman Dickman, was as much fun as shooting the footage.
The filmmaker was Brian Artka from Size43 Creative; we examined some of his work in using storytelling to make better connections in an article from February, 2016.
Postbox describes itself as being "built for heavy email users" and they aren't kidding. I can certainly confirm that I continue to use Postbox as my local email client and am a very satisfied user. If you are a former or current Thunderbird user, this should be of particular interest as you'll find it to be a big step up in performance and reliability.
As someone who has tried more than a dozen email programs and regularly receives hundreds of messages a day, I can say with all confidence that this one stands head and shoulders above the crowd. I can't imagine what my workday would be like without it.
Postbox recently updated their sales site to include all of the new features in their latest release (Postbox 5) and you can watch all of the promo videos they created at the Postbox Buzz section toward the bottom of the homepage.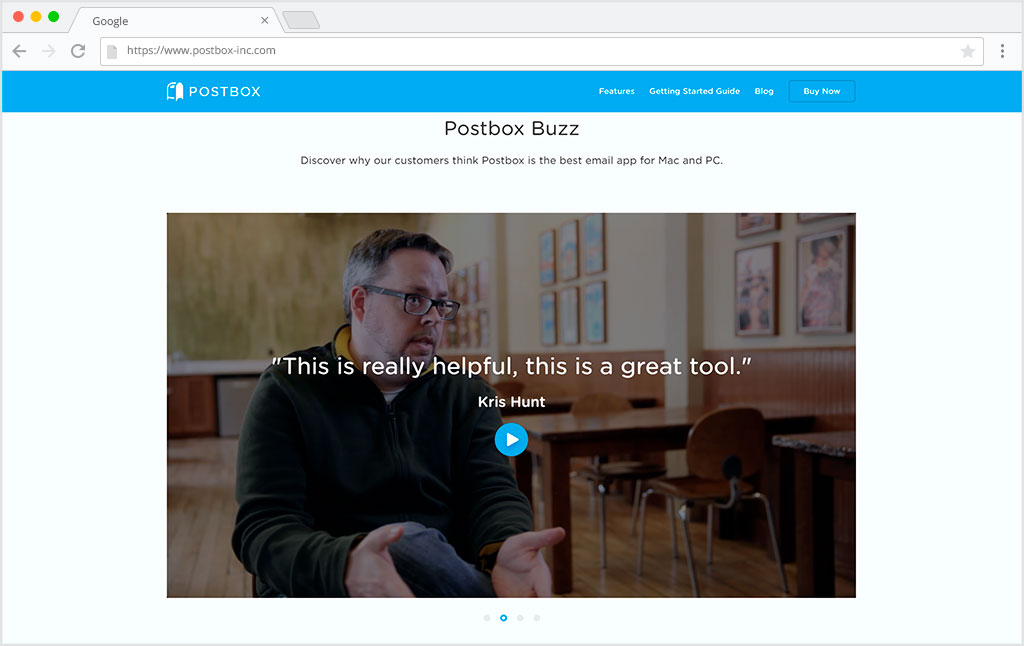 Or if you just want to get straight to the video, here it is right from the Vimeo source.