The 1/24/2017 edition of the Wall Street journal published an article by Charles Passy that examines the decision by New York Philharmonic president Matthew VanBesien to depart his position in favor of taking a position as president of the University of Michigan's University Musical Society.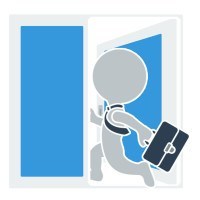 VanBesien is the latest orchestra CEO to exit for an academic post. Recent examples include Cincinnati Symphony Orchestra's Trey Devey leaving for a position at the Interlochen Center for the Arts (beginning 2017) and in 2014, STL Symphony's former president, Fred Bronstein, taking a position at the Peabody Institute of the Johns Hopkins University.
It is becoming increasingly difficult not to notice a pattern and although the very top of the orchestra budget food chain used to a solid destination executives would typically cling as long as possible, things seem to be changing.
And that's exactly what Passy's article ponders.
In the case of VanBesien, did he leave for greener pastures or was this more of a top down decision? There will likely be plenty of speculation, nonetheless, the one thing we know for certain is the NYPhil needs a new executive leader.
It just so happens someone worth considering is going to be available in March.