The 3/1/2017 edition of Nonprofit Quarterly published an article by Michael Wyland that examines a class action lawsuit "alleging that PayPal's Charitable Giving Fund misrepresented its operations and its relationships with most U.S. nonprofit organizations and took donors' gifts intended for specific charities and directed them without consent to charities of PayPal's choice."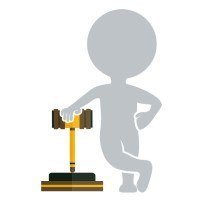 According to the suit, PayPal solicits potential donors to contribute but haven't been telling them that donations would only reach an intended recipient if that organization maintained a PayPal business account and registered with PayPal Charitable Giving Fund.
Using the search function at PayPal's giving platform page, I did a quick search for "symphony" in the "Arts and Humanities" and turned up hundreds of results.
Consequently, do yourself a favor today and search for your organization to confirm if it is included in the list of potential recipients and if so, you may want to confirm whether or not you qualify to receive donations or wish to be removed from their list.
Likewise, ask your organization's legal counsel to review the complete complaint (h/t Nonprofit Quarterly) and recommend any specific course of action.
If you're an individual donor, the article points out that you could end up in a bind if you report your gift as a charitable deduction but that organization doesn't meet PayPal Charitable Giving Fund's requirements.
Among other reasons, this lack of transparency is a problem for donors because the donation process leads to a screen displaying a printable receipt showing the gift amount and the intended recipient charity. The accompanying text advises donors to use the receipt for tax purposes. However, if the intended charity isn't among the 29,000 with which PayPal and PayPal Giving Fund have a relationship, the funds won't go to the intended charity and the donor's tax receipt will be inaccurate.
Search for an organization at PayPal's giving platform page