Joe Goetz published an intriguing piece at Scanning The Dial on 3/29/2017 that examines a bit of a dust-up over the recent WQXR General Manager appointment, an administrator who was most recently a MTV content executive.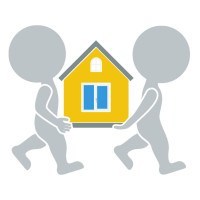 You can probably see the disconnect; for some, an executive from the commercial entertainment field running a public radio station is sacrilege while for others it's deliverance.
The real irony here is preconceived notions at either extreme tend to fly about with indiscriminate concern for actual results.
I've seen search committees court executive candidates from outside the field for no other reason than they assume anyone from the for-profit sector must be "better" than any candidate with nonprofit roots. On the other side of that coin is bias in negative image.
The only likelihood you can rely on in those situations is preconceived notions rarely work out the way they were intended.
Spoiler alert: good executives are good executives regardless which field they emerged.
An organization's board is ultimately responsible for executive performance and stakeholders at all levels can add welcome layers of additional oversight in that process by keeping an eye on the organization, asking questions, and offering feedback. If nothing else, it helps confirmation bias and that's always a good thing.