There are all sorts of reasons why you might need to temporarily block a page from Google search results but for performing arts orgs, one of the most common is purposefully duplicate content. For example, a theater client of mine has a show they stage every few years; it has the same title and although the content, staging, etc. are updated each cycle, Google may place the older event page higher on search results for the show name.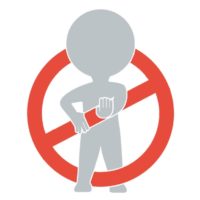 In that scenario, a group certainly doesn't want to delete the archived event pages but they certainly want the current production to show up higher in search results.
This is an ideal scenario where temporarily blocking a URL comes in handy. Traditionally, this was something that required assistance from a web developer but Google now offers a tool inside Search Console for this exact task.
I published an article at Artshacker.com that provides step by step instruction on how to go about the process. The entire thing takes less than two minutes and will prevent all sorts of headaches down the road.
Need To Temporarily Block A Page From Google Search Results? This Search Console Tool Makes It Easy