In the wake of the Metropolitan Opera's PR disaster that is the James Levine disgrace, the field as a whole has a debt to pay with owning up to and dismantling the Maestro Mystique culture it worked to build and perpetuate over the last 70 years. There's a superb article in the 3/13/18 edition of the New York Times by Zachary Woolfe that examines this very issue.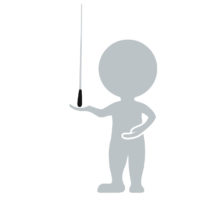 For those unaware, conductors have been elevated to the status of all-powerful artistic leader by way of deliberate public relations campaigns. Orchestras and operas used mystique to help create the cult of celebrity around music directors, which in turn was used as effective bait for hooking large donors.
While it did help attract donors, it also created an executive leadership position with little to no oversight populated by individuals with little to no training and/or understanding about creating safe and inclusive workspaces. If you tend to believe that absolute power corrupts absolutely, then it doesn't take much to see how this dark path cultivates the worst among its travelers.
Add to this volatile mix, the culture of for profit artist managers willing to bully, cover-up, and protect their high dollar conductor clients and you have the sorts of explosive results like the Levine disgrace.
Ideally, this issue deserves a very public examination at the upcoming Opera America and League of American Orchestras conferences. We'll see if that transpires.
In the meantime, we've examined this issue on and off over the years and it's certainly been a key aspect of the annual orchestra compensation reports.
Simply put, Maestro Mystique is undeniably one of the most influential factors that drives music director compensation to record breaking highs nearly every year. Here's a collection of Maestro Mystique articles along with some compensation report articles that examine some of the most extreme compensation instances.
Just In Case You Forgot How Deep Of A Public Perception Hole We're In