It's been a busy first quarter and I wanted to take a moment to share what's been going on.
A large part of my professional time has been devoted to wrapping up and rolling out a major upgrade to The Venture Platform. At the beginning of 2017, my Lead Technical Developer and I determined to take the potential loss of net neutrality seriously and initiate a strategic planning process with the goal of figuring out how best to prepare.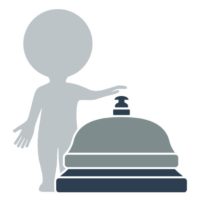 At that time, the loss of net neutrality was a threat but not a certainty. Although I would certainly prefer to have been unnecessarily cautious, it turns out the decision to take proactive measures in order to protect our user's interests was warranted.
At the end of the strategic planning process, we determined that the best way to help offset potential slowdowns was to invest in infrastructure upgrades to our core platform code.
In English, that means making the code even more awesome in order to improve user's page load speed performance to a point where any potential post net neutrality slowdowns would be marginalized.
We're at the end of the rollout process and some users have been running the new platform for nearly a month and without exception, the page load speed improvements have exceeded our expectations.
On average, our users are experiencing a 30 percent decrease in page load speeds. That's over and above what were already excellent page load speeds to begin with.
Ideally, nonprofits won't see any slow downs exceeding that amount but in the end, every little bit of improvement helps.
#SoapboxMoment
To be frank, the FCC's decision to gut net neutrality is a real sucker punch to nonprofits and small businesses. For example, nowhere in the FCC's proposed regulations are recommendations to protect nonprofit organizations by excluding them from slowdown or upcharge fee policies.
As a technology provider that specializes in nonprofit performing arts organizations, I found the decision to repeal net neutrality infuriating on both a personal and professional level.
To add insult to injury, I've come across more than a few colleagues (and competitors) who see the net neutrality repeal as nothing more than a new revenue stream via charging clients to implement the very improvements we've been preparing for over the past year at Venture.
That predatory attitude is just as infuriating as the decision to end net neutrality.
Although the investment was substantial, it's been enormously satisfying to help nonprofits get ahead of the curve instead of getting beat up then try to catch up by going slower.
To that end, I would be remiss if I did not encourage Adaptistration readers to contact each of your other online providers; i.e. box office, CRM, payment gateways, email marketing, and any other web-based service.
Ask them about their plans, timelines, and whether they plan on passing those costs along to you.
After all, forewarned is forearmed.
And if you don't feel your web provider is adequately preparing for a post net neutrality environment, perhaps it's time to consider using a new provider. If so, stop by Venture's website or reach out with questions. #ShamelessPlug