I'm happy to report that Adaptistration complies with the European Union's (EU) new General Data Protection Regulation (GDPR) regulations related to personal data collection.
You'll notice new opt-in checkboxes, marketing permission statements, and updated legal text.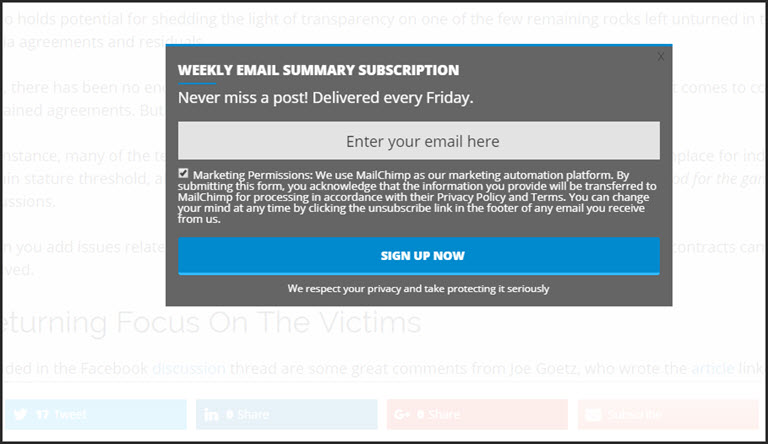 When putting together your own updates, make sure you catch every point of contact for subscriptions. For example, in addition to the pop-up subscription forms, I almost missed the mutually exclusive static pages for the weekly email summary and per post subscriptions.
If you're looking for more info on GDPR requirements, be sure to check out this article I recently published at ArtsHacker. It's a good place to begin learning about how the GDRP might impact your organization.