In the wake of yesterday's post about whether we should/shouldn't continue to broadcast recordings featuring James Levine, a fascinating discussion thread took place on my Facebook wall.
Perhaps unsurprisingly, the more a topic gets discussed, the more likely it turns to money and this is no exception.
One undeniable aspect of those recordings is potential revenue, whether it comes in the form of traditional residuals or via newer integrated media agreements.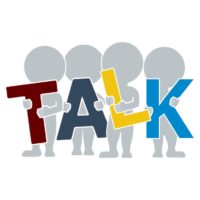 For instance, we don't know if the Met or Levine instigated the decision to pull recordings from Sirius XM's Met Opera Radio channel where he served as music director. I can see that going in both directions.
For example, and keep in mind this is purely academic and in no way based in fact, The Met could be refusing to distribute residual payments to Levine due to the ongoing litigation between both parties. As a result, Levine could have instructed his attorneys to petition the court for an injunction on sales and/or airplay until the issue is settled.
It's equally feasible for that to be something The Met may have instigated.
If nothing else, this situation serves as the latest example supporting the value of a morals clauses in employment agreements, a topic we've explored on a few occasions over the past few years.
It also holds potential for shedding the light of transparency on one of the few remaining rocks left unturned in this field: media agreements and residuals.
Sure, there has been no end to the very public, and often angry, discussions on those points when it comes to collectively bargained agreements. But that's not the case when it comes to terms for marquee level artists.
For instance, many of the terms employers rail against during collective bargaining are still commonplace for individuals past a certain stature threshold, all of which means there are no shortage of what's good for the goose is good for the gander discussions.
When you add issues related to sexual misconduct into the mix and it doesn't take long to see why contracts can become so involved.
Returning Focus On The Victims
Included in the Facebook discussion thread are some great comments from Joe Goetz, who wrote the article linked to from yesterday's post about the merits of supporting a ban on Levine recordings. One in particular stands out (be sure to read the full comment):
While it would be shocking to encounter someone assigning equal value to loss in the way that Joe suggests, it also introduces the slippery slope of victim prioritization.
From a personal and professional perspective, I'm especially interested to see if any direct victims who suffered professional consequences due to spurning the advances of a sexual predator will seek restitution in a court of law.
Hopefully, we'll be hearing from those individuals over the upcoming years. Likewise, realizing the full extent of abuse from cutting off someone's career at the knees to sidelining a valuable recorded performance can serve a number of positive goals, not the least of which is creating broader empathy and understanding of how much harm sexual misconduct generates.