For those of you following the tragic circumstances at Healing Arts Initiative (HAI), this weekend uncovered news that casts an even darker tone to the already tragic situation.
If you are new to the details, HAI's former bookkeeper, Kim Williams, allegedly orchestrated an attack against the organization's executive director, Rev. D. Alexandra Dyer, that materialized in an assailant throwing a cup of drain cleaner into Dyer's face. According to police statements, the attack was an attempt to dissuade Ms. Dyer from investigating Ms. Williams' illicit activity.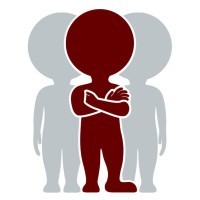 Events took a sharp left turn this past week when according to an article by Andy Newman in the 5/6/2016 edition of the New York Times, HAI's board of directors fired Ms. Dyer for withholding "critical financial and other information."
The board also fired the chief financial officer (CFO) Ms. Dyer hired to investigate what she suspected was fraud being committed by an HAI employee.
If that seems like an odd turn of events, you're on the right track.
In the wake of the attack, Ms. Dyer continued to investigate the financial improprieties, even from the bed of her hospital room. According to Newman's article, it seems clear that Dyer developed concerns over lackadaisical stewardship among HAI's board of directors, which rebuffed her efforts due to what the now former CFO described as fear over being exposed as negligent.
According to the NYT article, Dyer proposed a special audit committee to investigate the organization's financial practices comprised of two new board members and one from the existing group. The resulting internal conflict reached a head when Ms. Dyer filed a lawsuit against the board on behalf of HAI in an effort to remove board members.
Shortly thereafter, the board fired Dyer and the CFO.
Sadly, details related to the pair's investigation indicate a pattern of ineffective governance that the New York attorney general may ultimately investigate.
Stewards Of Public Trust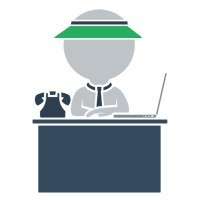 If nothing else, this tragic series of events underscores the responsibility board members assume when serving as stewards of public trust.
One of those duties is to establish a process for day-to-day financial oversight (which is one reason Treasure's Reports exist) along with conducting regularly scheduled audits. According to the NYT article, Dyer asserts that HAI's board failed to institute adequate measures that would have otherwise identified and addressed the pilfering as far back as 2012.
In 2015 the board finally hired a forensic account but the final report concluded there were no improper transactions.
Nonetheless, the comparatively simple methods Williams employed to embezzle funds that have since come to light make it difficult to imagine how a specialist could have overlooked them.
Shortly after the forensic account's report was filed, the institution hired Ms. Dyer, who began investigating the matter personally. In short order, she uncovered enough evidence to support bringing in the new CFO. Sadly, this is what reportedly triggered Williams to hire an attacker, remove documents from HAI's office, and flee.
Sadly, financial oversight measures introduced by the groundbreaking Sarbanes-Oxley Act of 2002 exempt nonprofits from most of the measures designed to prevent this sort of embezzlement. But on the bright side, the Act's Corporate and Criminal Fraud Accountability measures (which provide protections for whistle-blowers), is
applicable to nonprofits.
As a result, Ms. Dyer and the former CFO will likely be in a very strong position as this case unfolds.
Is It Possible To Buy Credibility?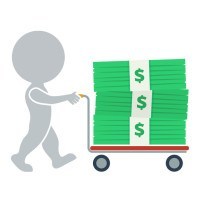 If you thought the spectacle was over, guess again.
After firing Dyer and the CFO, HAI's board installed Ken Berger to execute Ms. Dyer's duties and responsibilities.
The decision to institute the former CEO of Charity Navigator, a nonprofit watchdog organization, and the current CEO of Greater Good Associates, a consulting firm that provides interim management to nonprofit organizations, makes it difficult to miss the potential connection between crisis management driven decision making and genuine board stewardship.
For now, you can bet that this story will continue to unfold and we'll check in with it again as details develop.
Additional Reading