I'm off to Palm Beach, FL for three days of on-site client work at The Society of the Four Arts and Morikami Museum and Japanese Gardens.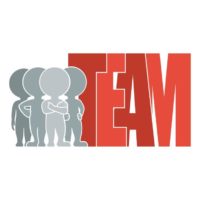 While I love the benefits reliable teleconferencing deliver vis-a-vis improving direct client support and reducing the necessity for on-site work, there's always something special about being able to work alongside the professionals you're serving.
If you've never considered the value of bringing one of your key providers in for on-site work, you're missing out on one of the most beneficial, not to mention economical, professional development activities you can consider.
No doubt, vendor-specific conferences are a more common target for professional development funds. But they simply aren't the same as having an expert from your web developer, ticketing provider, digital marketing, or customer relationship management database provider sit down with your team members.
When implemented properly, on-site visits leave your team members inspired and produce improved efficiencies. From an human resources perspective that means less employee burn-out and higher marketing/development returns.
Pro Tip: if more than one arts org in your area use the same provider, invite them to participate and cost share to reduce overall travel and lodging expenses.