On 9/18/18, the Us Senate passed the Music Modernization Act (MMA) of 2018, S.2334, with unanimous consent. That's not a typo, the Senate passed legislation with unanimous support, moreover, it was legislation addressing the way mechanical licensing works.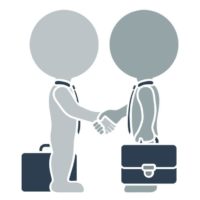 In English, that's the process used to make sure songwriters, producers, and engineers are paid royalties, how that money is collected, and how funds are distributed.
Among the MMA's numerous articles, are sections devoted to online streaming services and requirements for those services to pay royalties on songs written prior to 1972.
The bill also contains provisions for creating a Copyright Royalty Board (CRB) which will be responsible for setting blanket license rates. No more individual deals between copyright holders and services, everyone gets the same arrangement.
In order to help make sure the new system works, the MMA creates a new comprehensive database structure agreed upon by all parties. Creating a mutually agreeable database is the key to producing a system with the potential for treating all parties equally and facilitating meaningful oversight.
Another positive step is forcing streaming providers to place unclaimed royalties under the auspices of a new oversight committee, the aptly named "Unclaimed Royalties Oversight Committee (UROC)."
In order to demonstrate how much compromise went into this bill, it's important to understand that under the current process, streaming providers held those funds in their own coffers and made the process for copyright owners and artists wishing to claim those funds anything but simple.
If the bill is signed into law, the new UROC will be comprised of "10 members, 5 of which shall be musical work copyright owners and 5 of which shall be professional songwriters whose works are used in covered activities." Moreover, the bill includes provisions for creating a dispute resolution committee to help iron out what are expected wrinkles.
In the end, the MMA provides a clear set of operational parameters for streaming services to create reliable business plans while copyright owners and artists are paid a fair rate for the amount of time their music is enjoyed by listeners.
Next steps include sending the revised bill approved by the Senate to the House of Representatives for approval. Once that is secured, it goes to the President of the Untied States where he can sign or veto the bill. If the MMA is received by the House with as much support as the Senate, there's a good change any veto would be overridden by Congress.
ASCAP Chief Executive Officer Elizabeth Matthews and songwriter and ASCAP Chairman of the Board and President Paul Williams, released the following statement in the wake of the Senate's vote:
"Today's unanimous passage of the Music Modernization Act in the Senate represents a Herculean industry-wide effort to promote and celebrate songwriters and ensure their right to a sustainable livelihood. We applaud Senators Hatch, Alexander, Grassley, Feinstein, Whitehouse, Coons and the entire Senate for recognizing the value music has in both society and our hearts." – Elizabeth Matthews, ASCAP Chief Executive Officer

"American songwriters work tirelessly behind the scenes to create the music that fans all over the world enjoy. Today, we made history by joining together and working for Senate passage of the Music Modernization Act, bringing us one step closer to a music licensing framework that reflects how people listen to music today. We urge the House of Representatives to swiftly pass the Senate bill, so the President can sign it into law and music creators can begin to see the benefits of this critical reform." – Paul Williams, songwriter, ASCAP Chairman of the Board and President
BMI released the following statement from President and CEO Mike O'Neill:
"The Senate's unanimous passage of The Music Modernization Act is a monumental step forward in getting this critical piece of legislation signed in to law. This bill has been the product of unprecedented collaboration across the entire industry, and we thank Senators Hatch, Alexander, Grassley, Feinstein, Whitehouse, Coons, and the entire Senate, for helping to ensure that songwriters and composers can continue to earn a living creating the music that is loved all over the world."
Finally, National Music Publishers Association released the following statement from President and CEO David Israelite:
"Today is a momentous day for songwriters, artists, composers, producers, engineers and the entire industry that revolves around them. The Senate vote marks a true step forward towards fairness for the people at the heart of music who have long been undervalued due to outdated laws. This was a long and complex process but ultimately the music industry has come out stronger and more united than ever. We commend Senators Orrin Hatch, Lamar Alexander, Chuck Grassley and Senate Leadership for swiftly moving this bill to the floor. Now we anxiously await the House's final approval of the MMA and seeing it signed into law."