Every now and then I'm fortunate enough to have someone point out a resource I missed when it was originally released. The most recent example is Berklee College of Music's Music Careers In Dollars and Cents resource from 2016 that provides salary ranges for quite a few professions in the US music business.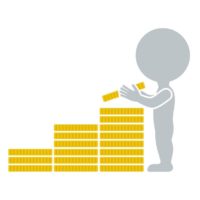 A big hat tip to pianist and composer Ryan Cohan for connecting me with this resource.
While the data is a few years old, it's still a wonderfully valuable resource and the salary ranges are easy enough to adjust for time.
Right out of the gate, the resource includes a disclaimer I relate to: "Salaries for various positions can vary widely depending on such factors as level of expertise and geographic location. Not comprehensive."
Nonetheless, I can confirm the figures are reliable ranges. For example, here's how they present salary ranges for orchestral musicians:
Job Title

Orchestral Musician

Salary

Starting base: $28,000 – $143,000 Example: $36,594 – Alabama Symphony (starting) $132,028 – Boston Symphony Orchestra (starting)

Additional Info

Range is for a full-time orchestra with a season of approximately 40 weeks. Other per service orchestras and orchestras with shorter seasons would have a lower salary.
Granted, there's plenty to quibble over when the term "full-time" is applied to professional orchestra musicians, but that's small potatoes in the larger sense. For the record, when the report mentions orchestras with shorter seasons have lower salaries, replace "salaries" with "wages" and you'll have a better sense of the difference since that figure goes as low as a several hundred dollars per year.
Overall, the data is well organized, and the table-based layout provides just enough contextual information for most listings to make things relatable regardless if you're neck deep in the field or a casual observer.
There's plenty to appreciate with how broad of a net the report casts. For example, the section on music business includes salary range info for the following positions from the music products, publishing and concert industry sectors:
Instrument Repair Technician
Music Instrument and/or Accessories Distributor
Note Setter (go figure, I've always called that position a music transcriber)
Song Plugger
Copyright/Licensing Administrator
In addition to the salary ranges, you'll find tips on how to negotiate a job offer and establishing pricing from the perspective of a someone seeking work in many of the music business sectors covered by the report.
Download the Report in PDF format from berklee.edu