The 10/27/2018 edition of the Cleveland Plain Dealer published an article by Zachary Lewis that begins to examine some of the more profound questions following their decision to dismiss William Preucil and Massimo La Rosa for sexual misconduct.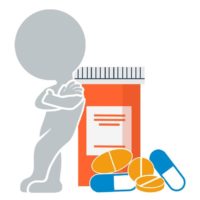 According to statements from the Cleveland Orchestra, the organization has adopted two measures from the investigation's report:
They established a telephone number "operated by an independent party to enable anyone associated with the Orchestra to report anonymously, if they wish, violations of the new anti-harassment policy, the ethical principles, or the law."
The board approved a "revised anti-harassment policy that makes clear that the Orchestra expressly prohibits all forms and gradations of sexual misconduct and sexually harassing behavior. Clear consequences are outlined for anyone who violates the policy."
Undoubtedly, these are both excellent measures and the orchestra's executive decision makers deserve recognition for those measures.
Having said that, and to borrow an adage from the medical profession, both measures appear to be directed more toward the symptoms of an environment that allows sexual misconduct rather than addressing the disease.
We're going to take a deeper dive into these issues tomorrow along with examining the investigator's report.
In the meantime, what do you think about these two measures; are they sufficient to prevent any future transgressions?