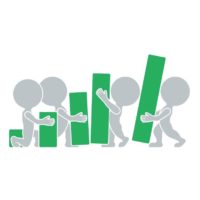 I was pleased to get a good amount of direct feedback in response to Tuesday's post about audience anxiety over what to wear to concerts. The most requested item was additional metrics, so here's a bit of additional data I can share.
Location
One of most common requests was a variation of the theme "were they from my city?"
Chicago
Los Angeles
Houston
Dallas
Atlanta
San Francisco
Washington
Toronto
London
Seattle
San Diego
Boston
Nashville
Phoenix
Philadelphia
Austin
Denver
Singapore
Charlotte
Melbourne
Sydney
San Jose
San Antonio
Orlando
Minneapolis
Columbus
Jakarta
Pittsburgh
Hong Kong
Detroit
Indianapolis
Portland
Raleigh
Calgary
Kansas City
Ann Arbor
Vancouver
Jacksonville
Miami
Montreal
Louis
Cincinnati
Salt Lake City
Virginia Beach
Irvine
Cambridge
Tampa
Plano
Edmonton
Fort Worth
Brisbane
Birmingham
Omaha
Ottawa
Louisville
Berkeley
Sacramento
Perth
New Orleans
Quezon City
Berlin
Baltimore
Cleveland
Richardson
Madison
El Paso
Oklahoma City
Mumbai
Dublin
Makati
Oakland
Prague
Auckland
Grand Rapids
Overland Park
Memphis
Long Beach
Honolulu
Mississauga
Bucharest
Istanbul
Frisco
Vienna
Durham
Arlington
Winnipeg
Munich
Milwaukee
Sunnyvale
Seoul
Knoxville
The ratios are tight: no city at the top of the list ever comprises more than 2.5 percent of overall traffic while those at the bottom are around .75 percent.
Time
When users searched was another popular request. By and large, most readers were searching in the late afternoon in a four-hour window from 1pm to 5pm.
Device and Age
Rounding out the questions were those curious about whether searches were done on mobile or desktop and which age groups they belonged:
Mobile: 70 percent
Desktop: 30 percent.
More than two-thirds of readers curious about what to wear came from the 18-24 and 25-34 age groups (evenly divided).