The 8/14/2019 edition of the LA Times published an article by Catherine Womack that examines a cross section of concern in response to Plácido Domingo's public statement in the wake of several #MeToo allegations.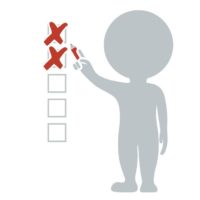 This is the same public statement we examined earlier this week that I described as "lead[ing] with a softly worded denial that simultaneously plants a seed of doubt then pivots into a sympathetic tone that projects contrition without ever really admitting wrongdoing or suggesting accountability."
As it turns out, quite a few others had similar inferences. Just follow the #PlacidoDomingo hashtag on Twitter and you won't run out of content any time soon.
But here's an academic exercise worth considering: setting aside an announcement that he's leaving all current positions and retiring from the field effective immediately, is there a follow-up statement Domingo could release capable of turning public opinion?
If you found his original statement projected all the wrong messages, what would it take to change your mind?
In case, this is new to you, here's a copy of Domingo's statement:
"The allegations from these unnamed individuals dating back as many as thirty years are deeply troubling, and as presented, inaccurate. Still, it is painful to hear that I may have upset anyone or made them feel uncomfortable — no matter how long ago and despite my best intentions. I believed that all of my interactions and relationships were always welcomed and consensual. People who know me or who have worked with me know that I am not someone who would intentionally harm, offend, or embarrass anyone. However, I recognize that the rules and standards by which we are — and should be — measured against today are very different than they were in the past. I am blessed and privileged to have had a more than 50-year career in opera and will hold myself to the highest standards."