The 4/9/18 edition of ArabNews.com published an article that reports a new agreement between Saudi Arabia and the Paris Opera "to help Saudi Arabia set up a national orchestra and an opera."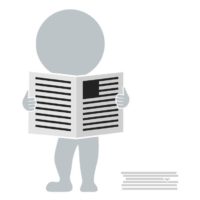 The article doesn't provide many details other than mentioning "the Paris Opera company help the Kingdom produce its own classical music and shows." Consequently, this will likely be more of a wait and see type of scenario.
Having been in the position of lead consultant to help the Qatar Foundation develop a comprehensive organizational and operational model for a $60 million orchestra and music academy project, I can say that the Saudi/French work can go in any number of directions.
In fact, it was almost 10 years ago to the week that the Qatar Foundation reached out with their initial inquiry. Barely two months later and I was on a jet to spend 10 weeks immersed in one of the most fascinating projects in my career (yet).
I took some time going through the archives and for whatever reason, it seems that I haven't written much about my time in Doha, which I referred to as Area-51 at the time due to some confidentiality terms surrounding the work.
I think it's high time to rectify that oversight. I have all my original project notes and documents (boxes and boxes of them in fact). I'll set aside some time to begin reviewing those and with the benefit of a decade's worth of hindsight, we should be able to come up with something useful.