Just a quick pointer today to an article in the 8/19/2019 edition of the Washington Post written by Kena McGregor that reports on changing attitudes among top for-profit CEOs toward the singular goal of shareholder profit.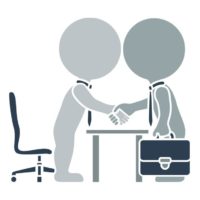 You don't need very much experience in this field to know that nonprofit arts and culture boards have been increasingly focused on adopting similar zero tolerance policies toward balanced budgets in the name of institutional mission at all costs.
It's a common cornerstone of talking points during labor disputes and times of extreme cost-cutting to justify harming work satisfaction, productivity, and morale. Any degraded performance toward reaching mission driven goals is secondary.
Just think about how many times you've encountered the phrase "we aren't here to create jobs for musicians or staffers, we're here to deliver our mission."
The WaPo article includes the following excerpt from the CEO group's public statement.
"Americans deserve an economy that allows each person to succeed through hard work and creativity and to lead a life of meaning and dignity," reads the statement from the organization, which is chaired by JPMorgan Chase CEO Jamie Dimon.
While there are no shortage of devil level details in select words such as "success" the statement does change a fundamental principle that has gone unchallenged for decades.
All of this dovetails into the WorkPlace Satisfaction articles here at Adaptistration. It's a topic the field actively ignores, but if the corporate sector can begin to change, why can't we?