This week is shaping up to be a daisy-chain of post topics. Yesterday's post was on the value (and fun!) of due diligence and as it turns out, there's an excellent article from Zach Finklelstein at MiddleClassArtist.com that makes good use of due diligence and takes a long, hard look at the numbers behind music apprenticeships (h/t Joe Patti).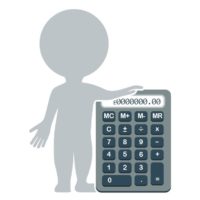 Long story short, Finkelstein does the math behind the revenue stream and pay gap connected to music apprenticeship programs. Assuming the source info is accurate, it's a real eye-opener, even for those already familiar with these programs.
The only thing that would have been nice to have in his post is a clear definition of apprenticeships, but that's a minor gripe.
I don't want to spoil too much as you really should give the entire article a read. It's long, but entirely worthwhile so don't let the small font size and tight line spacing* discourage you.
Finklestein's post made me recall a time where a professional orchestra absorbed a local youth orchestra. The latter group focused on providing opportunities for lower income and at-risk neighborhoods but after several years, discovered they couldn't make it on their own. Turns out, it only needed a bit of professional assistance and once it had that modicum of capacity, it started growing by leaps and bounds.
Consequently, it went from being a small drain on the professional orchestra's budget to a positive revenue resource.
You can probably guess what happened next.
The organization tripled the number of youth ensembles and increased participation and audition fees to the point where most of the original lower income children were simply priced out of participation. To this day, the organization continues to run multiple youth ensembles with membership coming from mostly middle to upper class neighborhoods.
Positive revenue is certainly good, but would you consider this a win?
---
* IMHO, readability would increase 2x if the typography styles increased from 14px/1.4em to 18px/1.8em font size and line height.