Americans for the Arts, with generous support from the Pennsylvania Council on the Arts, opened registration for free 2-day marketing bootcamp trainings. There are even travel stipends available, what's not to love?!?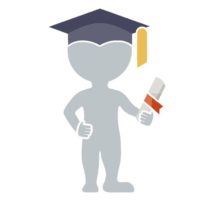 In an effort to reach more organizations across Pennsylvania and ensure access to quality, relevant marketing, and audience building training, A4A redesigned their Arts Marketing Initiative to include broader access, supported by digital engagements, to create a wider network of arts marketing practitioners, and collaborative opportunities.
According to the folks from A4A, the revamped "curriculum is designed to foster shared knowledge and build a community of practice around improved marketing acumen and strengthened equitable audience development."
Interested participants have two options to choose from:
Attend one of the two-day bootcamps detailed below, or
access the digital classroom built from this learning opportunity.
Current sessions include:
February 24-25, 2020
Westmoreland Museum of Art
8 a.m.-5 p.m.
Register here
March 30-31, 2020
The Ware Center
8 a.m.-5 p.m.
Register here
SAVE THE DATE!
May 4-5, 2020
Location TBD (Northeastern PA)
8 a.m.-5 p.m.
May 18-19, 2020
Clarion University
8 a.m.-5 p.m.
Register here
Capacity is capped at 50 participants per session and A4A appreciates registering for one training. Priority will be given to organizations not in a current program cohort or sending one representative. If you miss the cap, no worries, A4A will maintain a waitlist.
Travel Stipend Goodness
Limited travel stipends will be available to individuals traveling more than 120 miles roundtrip to the training. There will be two levels of support. This stipend can be used for mileage, lodging, and meals not provided during the training. To apply for support, you'll need to complete a survey.
If you have questions, the matriarch of answers is Ruby Lopez Harper, Americans for the Arts Director of Local Arts Services.
As someone who has participated as an instructor for one of their cohort sessions, I can say this is a terrific program and if your organization can manage to get someone to one of the sessions, it will be a positive ROI of your professional development dollars.