It's easy to get lulled into compliance and think that just because the White House has been waging an unsuccessful war on gutting arts funding, that we can let the resistance slide.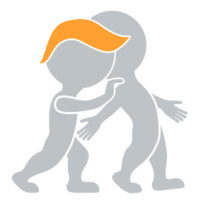 Opera America gets the award for the first service org to send out an action alert to constituents warning about the proposed 2021 budget and the Trump administration's desire to completely eliminate:
The National Endowment for the Arts (NEA)
The National Endowment for the Humanities (NEH)
The Institute of Museum and Library Services (IMLS).
The Corporation for Public Broadcasting (PBS)
The good news is thanks to strong resistance to arts and culture cuts, arts and culture funding has not only stayed off the chopping block, it saw small increases via House and Senate appropriations.
This demonstrates just how effective targeted communication to elected officials can be. To that end, we'll go with Opera America's resource to accomplish that task.
I sent my messages out yesterday, now it's your turn to submit and get at least one more person to do the same.
Write Your Members Of Congress
When you're done, circle back and tweet this:
[easy-tweet tweet="I just contacted my members of Congress urging them to continue to support robust funding for the NEA. Now it's your turn." user="adaptistration" hashtags="operaamerica" url="https://operaamerica.us5.list-manage.com/track/click?u=134d3f3fa56cf83d132b124cb&id=e803b00544&e=d12d4bd55f"]