Recently, I distributed a survey to all the arts and culture employers that have posted job listings at Arts Admin Jobs (AAJ). The survey asked them to rate their user experience and return on investment compared to four other well known jobs boards that specialize in the arts and culture sector+.
Out of 896 employer accounts, just over 300 responded and the results are clear: employers overwhelmingly prefer AAJ's job submission process and find it a better return on their investment that other providers.
Question #1: Compared to Arts Admin Jobs, how would you rate the JOB SUBMISSION PROCESS at the following providers: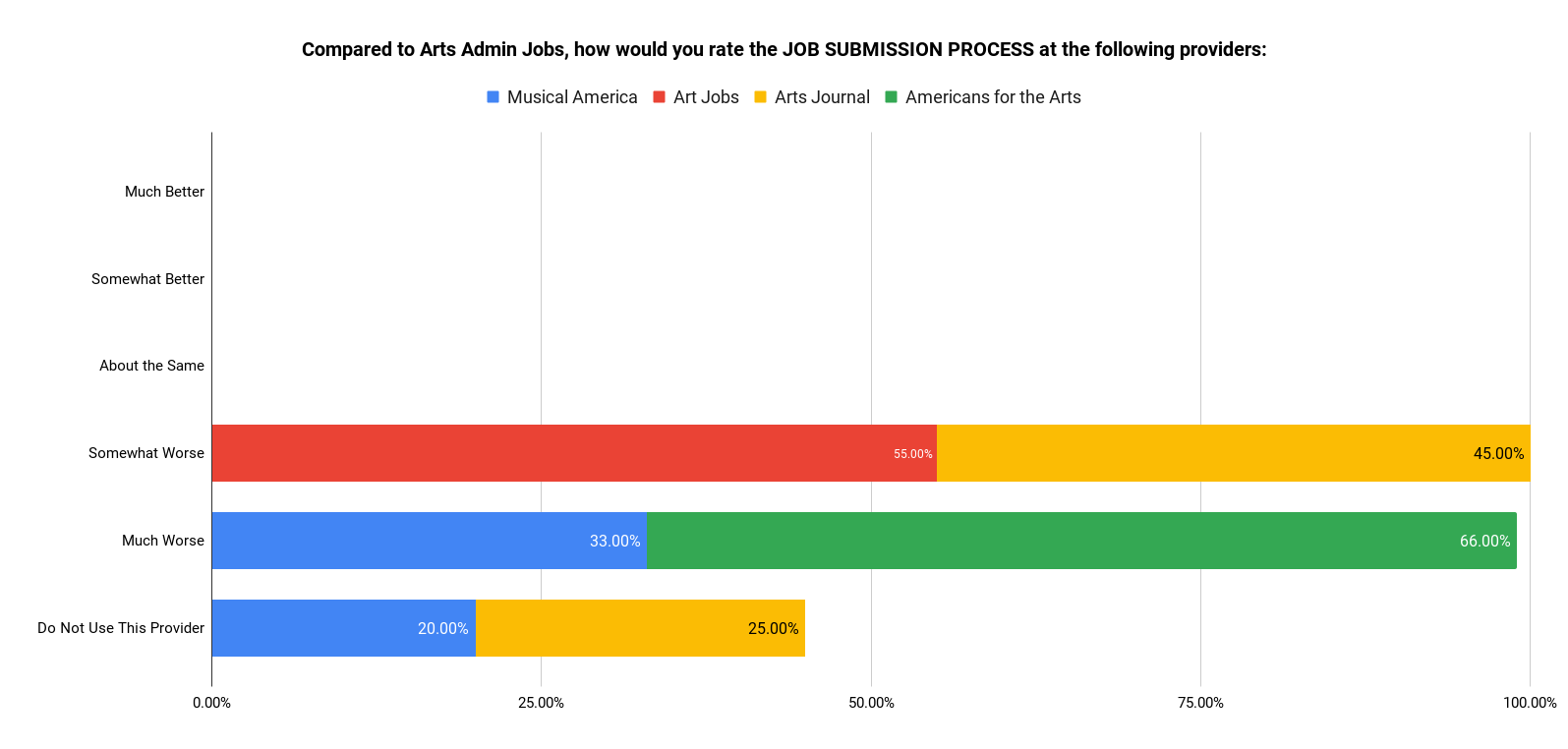 Not a single provider matched or exceeded what AAJ provides. Given the amount of user testing and time spent developing the user interface and job submission flow, these results are enormously gratifying.
Question #2: Compared to Arts Admin Jobs, how would you rate the RETURN ON INVESTMENT to the following providers: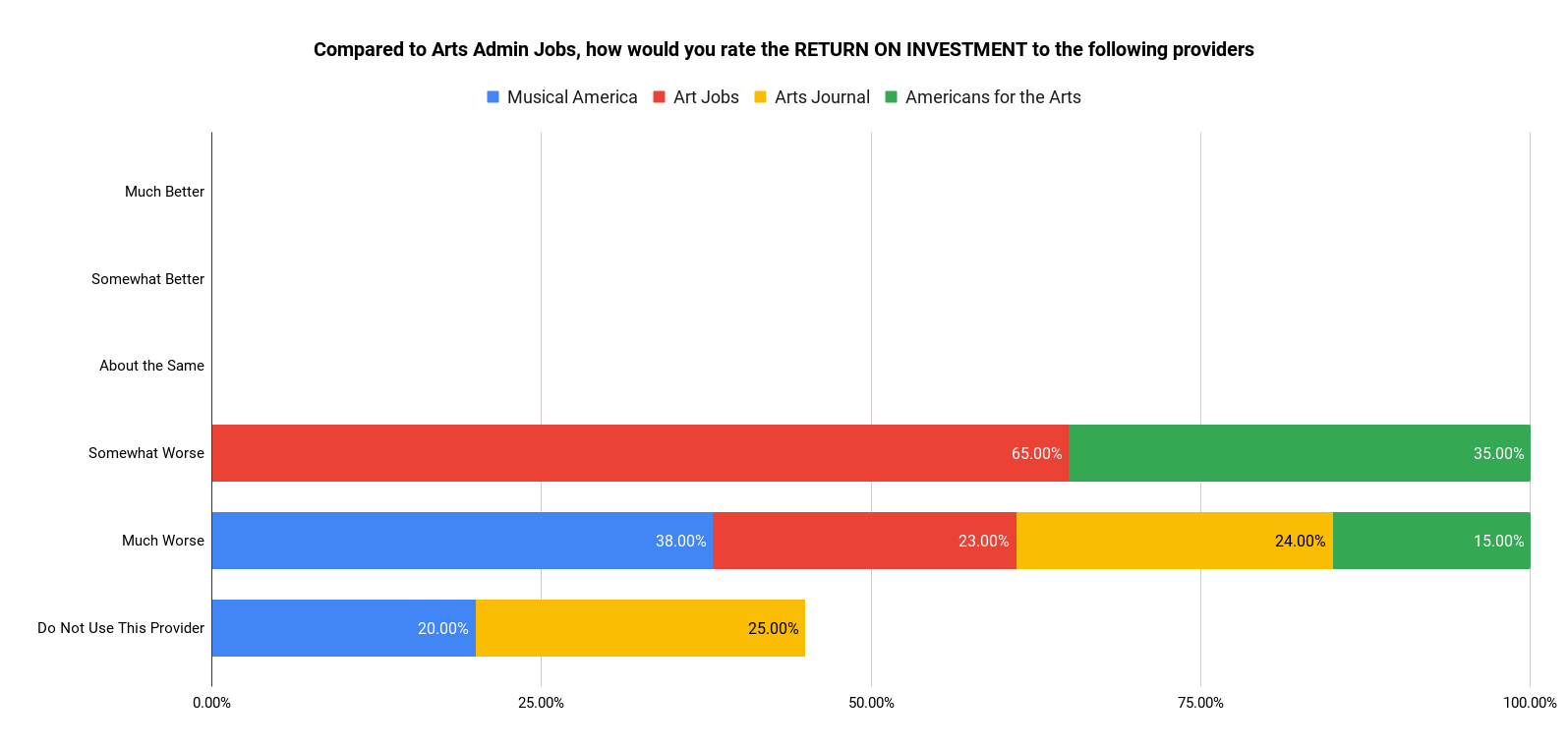 The vast majority of employers find AAJ to be a much better value; the only value to measure is if the other providers deliver a somewhat worse or much worse return.
Question #3: How satisfied are you with the following employer experiences at Arts Admin Jobs: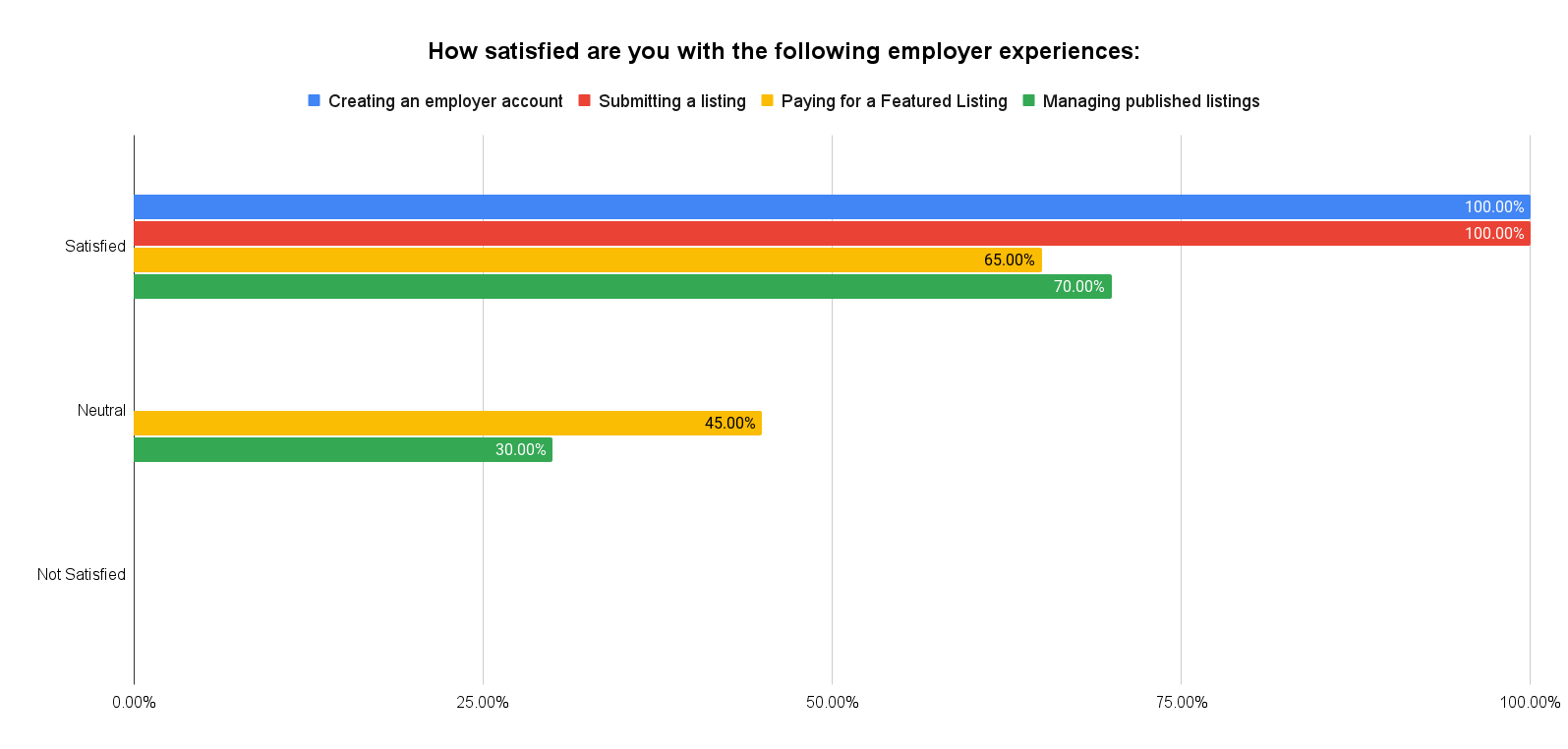 Given that this was the very first all-employer account survey implemented at AAJ, I couldn't be happier with these responses. Moreover, some of the individual comments related to experiences some employers had neutral feelings about will be helpful in refining those items.
These are fabulous responses all around but when you take into consideration that compared to each of these other providers, AAJ is the only one to provide an entirely free experience that puts an entirely different spin on things. Simply put: AAJ offers a free platform and still crushes the competition.
If that weren't enough, AAJ is the only provider to offer a dedicated candidate database of professionals with arts and culture admin experience.
All of this begs the question: why would arts and culture groups continue to use the other providers if the experience is worse and return on investment is lower? Learn more about how AAJ compares to those other providers.
I'm remarkably grateful to all the employers who took the time to submit a survey response and as of now, the plan is to make these user surveys an annual occurrence.