A recent report from IMACTS Experience (h/t Ruth Hartt) provides a data driven reminder about how important a website is to a nonprofit arts and culture organization.
While measuring what they define as high-propensity visitors, " folks who have an increased interest, inclination, or likelihood to attend cultural organizations," the discovered that end-of-year 2019 vsQ2, 2022 is the engagement rate those users have with online platforms increased considerably.
At the top of that engagement list were websites, which jumped from 20.8 percent to 29.8 percent. Social media engagement leapfrogged ahead of new story and word of mouth engagement.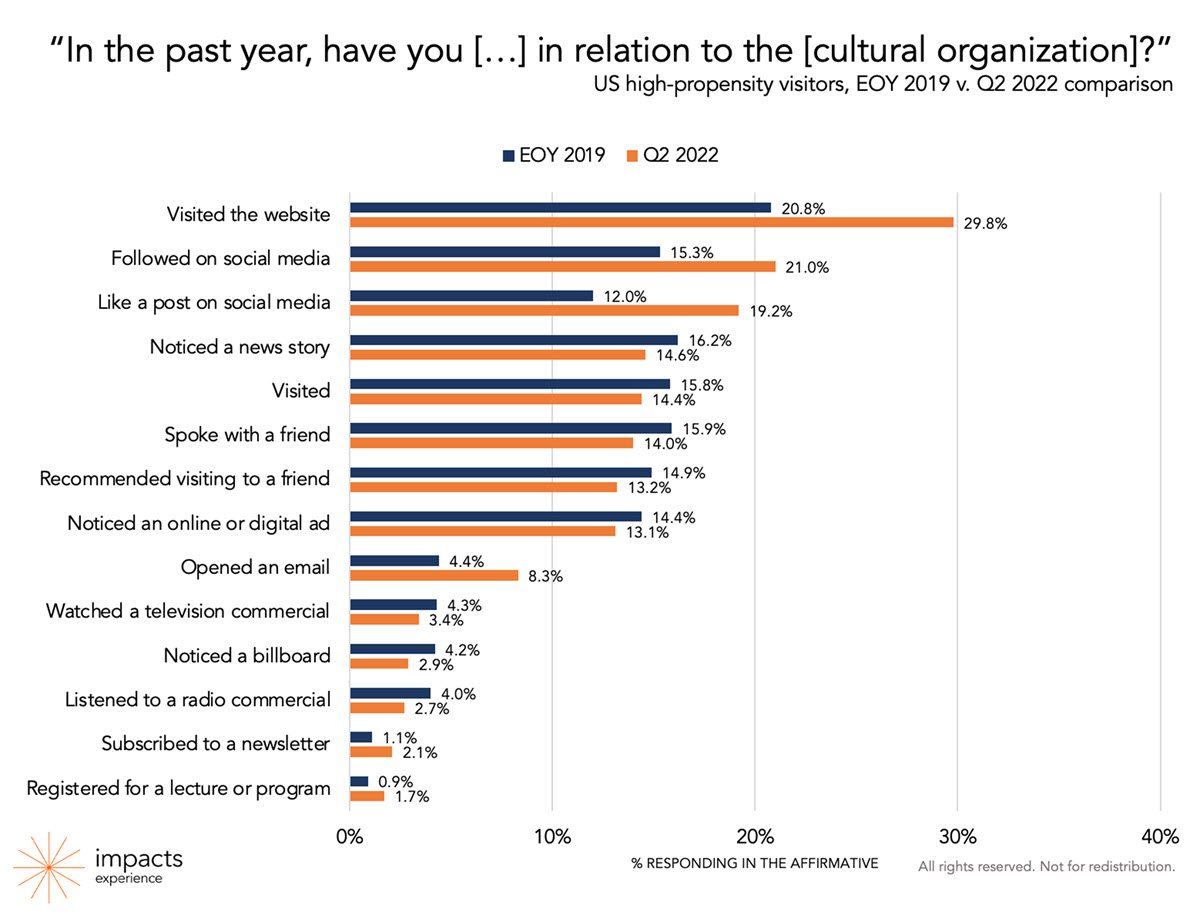 From a web developer's perspective, I can confirm that most of my users approached their website as a type of digital safe room during the pandemic. Likewise, most have maintained those efforts once live performance activity began to pick back up.
I'll be curious to see where these figures go but until word of mouth and recommendation engagement begins to pick back up, focusing efforts on those digital platforms is a must.