Last June, we started to examine the post Roe v. Wade operating environment and how orchestras that operate in states that criminalize reproductive health care practices will have to handle hiring.
On one hand, states like Kansas that rejected proposed legislation that would have criminalized abortion avoid dealing with the aftermath. But the same isn't true for groups in Indiana, where that state's legislature passed one of the most restrictive bans at the beginning of August 2022.
Given that these laws directly impact employees' rights, it isn't something an orchestra's executive leadership can turn a blind eye toward. One of the most immediate challenges will be attracting employees. In order to engage this topic past the point of commentary, I reached out to a pair of executive search consultants who are at the forefront of these issues with a series of questions that get right at the heart of the matter.
The questions were direct and frank, as were their answers. I am enormously grateful to both for taking the time and being willing to participate in a discussion on this critical issue.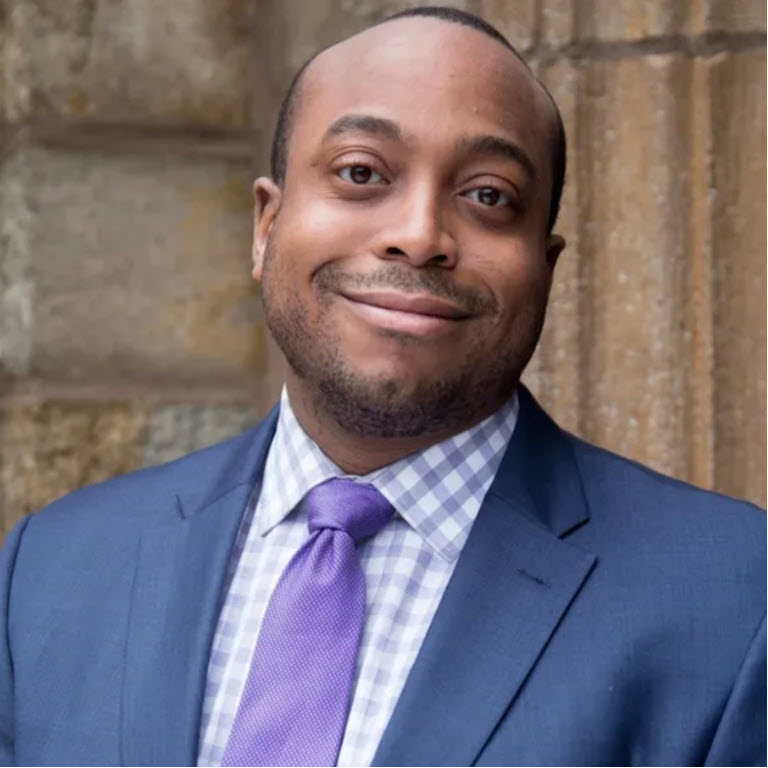 Al Heartley is Principal at ALJP Consulting, one of his professional goals is to eliminate racism in arts administration and train future leaders who will transform the field.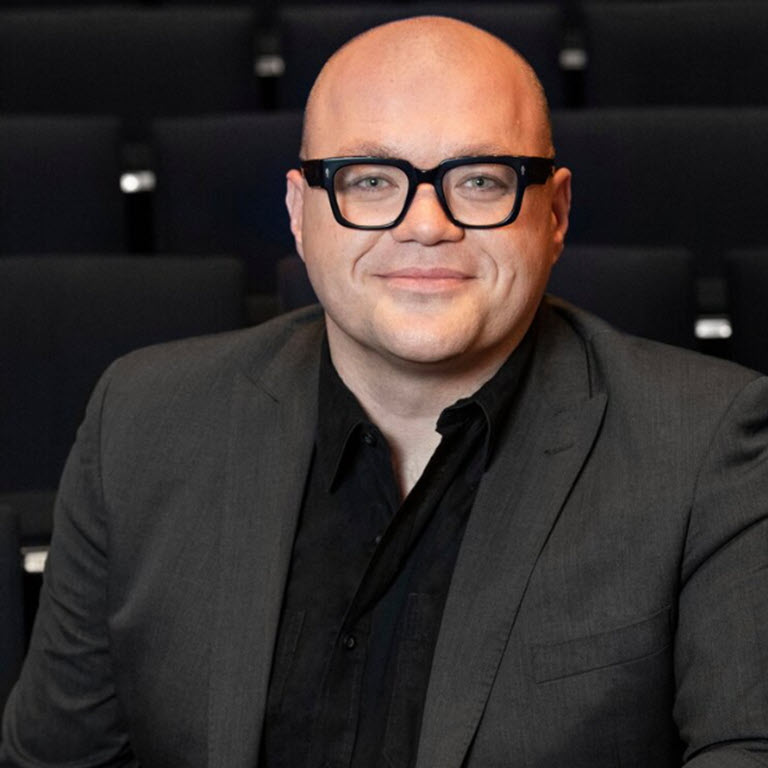 Tom O'Connor is President of Tom O'Connor Consulting Group LLC, a strategy and executive search firm exclusively serving the arts and culture sectors.
Compared to the corporate sector, what are the largest challenges you encounter when recruiting admin talent for a nonprofit arts and culture position?
AH: The hardest challenge is the offering of the opportunity. The pandemic has only exacerbated how challenging it is to run an arts and culture organization. The organizations where we are recruiting talent do not have the same level of sophistication and at times maturity of a corporate structure. Each arts organization has something to offer in terms of "heart and wallet." There is usually plenty of heart, but not as much in terms of wallet.
TC: Our firm works exclusively within the arts and culture sector, though we connect often with our colleagues in other industries. The largest challenge is undoubtedly salary level, while our field has made strides in recent years, our ability to recruit and retain talent is greatly affected by our ability to compensate them appropriately. This often leads organizations to rely on something that I refer to as the 'passion pay gap,' wherein organizations cross their fingers that an individual's passion for the art form or genre will make up for the ability to provide a truly competitive salary. Sometimes that is possible, but often can lead to two outcomes: low long-term retention, or an over-indexing of economically privileged individuals within the workforce. Whether we are looking at the development of a more equitable and representative field, or we are attempting to develop and retain employees, you can see where this breaks down.
Describe your outlook on candidate scarcity now compared to the pre-pandemic environment.
AH: This environment is harder because there are a few forces that are colliding that have exposed issues in the arts and culture sector. In theater at least, there has been a history of exclusion of young and BIPOC talent to advance within an organization. Once a person hits a particular ceiling, they can't get the top job until leadership retires. This naturally leads to people either moving to a different area of the nonprofit sector or leaving the arts and culture sector altogether. Another force is the over saturation of arts management training into a field where there are fewer and fewer high level and high paying roles for those graduates. Finally, the current cycle of inflation and rising cost of living costs have been awful for the arts and culture sector. Organizations want an executive with the experience of someone making $250,000, but only offer a salary of $80,000. These forces are tugging people into different directions.
TC: We are in a period of tremendous turnover as a field, so one can view it as candidate scarcity or as a flood of employment opportunities, either way, I see this as a moment of disruption, but not necessarily one of catastrophe or unexpected phenomenon. Whenever organizations go through a period of considerable challenge or strain, such as a major capital campaign, opening of a new venue, major leadership transition, etc., there is a great deal of turnover. This is not a bad thing, per se. Gaining experience in multiple organizations is a very positive thing for one's perspective (and having experience in only one often leads to a myopia that turns toxic over time, truthfully).
Unfortunately, with the challenges of the last few years, once we started to show signs of reopening, it was as if every organization in America reached that point at the same time, and we saw tremendous movement. People need growth and change. This is a challenging time to manage and recruit, but if it puts some power in the hands of candidates to have greater negotiating leverage, I am not convinced that this recalibration will have long-term negative effects. In fact, I think it may be the opposite. But I take nothing away from the difficulties this is causing to organizations in this moment. It is operationally very hard to hire this many roles at once and effectively onboard so many new staff. We are helping wherever we can.
I recently did a podcast interview on this topic for Capacity Interactive's CI to Eye podcast.
In states that now ban abortion, how will that impact an arts and culture organization's ability to attract the level of administrative talent they're accustomed?
AH: It will have some effect and impact, especially in areas that are outside of the historically white power centers in entertainment – New York, Los Angeles, Chicago (Blue State, Blue State, Blue State). Arts organizations will have to offer something in relation to the needs of the arts and culture workers and their ability to have access to reproductive health care. It is a delicate situation and will certainly test where an organization places their value on their employees.
TC: These types of policy distinctions between states are top of mind for many candidates, particularly those coming from large metropolitan cultural hubs (who, it should be said, are often highly sought-after candidates). While the recent reversal of Roe has added another painful reminder of the divides in our country, they are not new, and the states that have passed these policies already skew quite culturally conservative. For this reason, I am not convinced they will see a drastic change in the talent pools that they were previously attracting, as they were already comparatively smaller and more localized (with some exceptions in larger markets within states like Texas and Florida, those are states I will be watching closely). The divisions have already taken hold, and it will take time to observe whether this ruling exacerbates them. Many, including myself, will be working hard to expand Democratic congressional majorities in November to make this question moot, however, I acknowledge it is currently and unfortunately quite relevant.
Are you hearing from administrators and staffers at organizations in states that ban abortion about their interest in relocating to a state that protects reproductive health care services?
AH: That hasn't been as prevalent of a conversation because it can be such a private subject. It is a fair question for candidates to make in their consideration and calculus about where they live and what kind of access they may have to abortion. This is also usually a question between the organization and the candidate, not necessarily the recruiter.
TC: For the same reasons I cited above, I am not really seeing or hearing this as of now. While abortion bans are taking effect in those states more officially, in many instances abortion care was already very difficult to obtain. I have to wonder how this conversation will change a year from now once we are through the mid-terms and know a bit more of our fate with the balance of the new Congress.
What are your thoughts on how remote/hybrid working models might impact employees working for an organization in a state outlawing abortion but lives in a state where it's legal?
AH: That's going to be difficult not only for full time employees but also for artists and production crews who work across the country. Because we're a patchwork of states, this is where it would be prudent for arts organizations to engage in an attorney. From what I've experienced, someone working in Georgia for a company based in Illinois would still need to abide by the state laws where the worker is based, not necessarily where the company is based. So for instance, a company that is based in Illinois where there is more access to abortion might not offer an out of state travel benefit. But how will that organization work with someone who is based in Georgia and does not have the same level of access to abortion? The employer also must be careful about considering where they hire. It could be discriminatory to choose not to hire someone because of the state they are based in if they are offering remote work to others across the country.
TC: I can easily see remote employees being willing to work in an organization that resides in a state with policies that they don't find personally acceptable, provided they are not required to live there. Remote work provides a greater level of freedom in a number of ways, not least of which is equitable access to abortion care. (We are a completely remote company, I should add.) I am seeing a fairly slow adoption of fully remote work within the arts and cultural sector, though I think from a workforce development standpoint, it only stands to benefit an organization in finding experienced candidates with deep sector expertise. That said, to your specific question, it is an interesting line of inquiry, but not one that I am seeing play out in practice just yet. Perhaps one of your readers can point to their experience using this as a recruiting hook for remote workers at a company within an anti-choice state.
Will arts and culture organizations in states that protect reproductive healthcare services have a competitive edge or even be in a stronger position to lure talent that would otherwise be unavailable?
AH: I think they might, but we will have to see how this plays out in the long term. It is certainly a significant factor for someone to consider, but there are a whole range of calculations that encompass where someone works and lives.
TC: Realistically, I don't think so, or at least no more than before. I suppose if I had to concisely state my diagnosis for this current moment, it would be that the lines have already been drawn long ago.