In the course of examining the settlement bulletin from the recent Dallas Symphony contract negotiation, I noticed that one of the additions to their contract language had to do with same-sex domestic partners, in particular here's what was included:
Addition of same-sex partner, in-laws and grandparents to Immediate Family definition and in Family Leave, same-sex partner was added.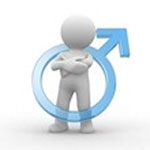 I was glad to see that bit included but it also got me thinking.  I contacted the Dallas Symphony negotiation chair, Matt Good to ask about this.   He confirmed that the added language was to insure that any members of the orchestra who may require Family Leave would be able to do so.
I also started to wonder how many other orchestras include contract language related to domestic partners.  To find out, I looked through all of the ICSOM contracts I could find (excluding ballet and opera orchestras) and did a word search for "domestic partner" and "same-sex".
Overall, I found 17 contracts which included at least some mention of the search phrases.  The actual reference to domestic partners was wide-ranging.  For example, at the New York Philharmonic they have the following language:
Effective September 21, 1996, the Society has agreed to reimburse Orchestra members for the cost of maintaining medical insurance coverage for domestic partners. Policies and procedures regarding this coverage will be agreed upon by the Society and the Orchestra Committee.
Other orchestras, such as the Baltimore Symphony, actually found a way to allow domestic partners to obtain health insurance:
Effective September 17, 2000, a Musician will be entitled to a monthly payment of the monthly differential between the "Single" and "Husband and Wife" health insurance premium in lieu of health insurance for a Domestic Partner to whom the Musician cannot legally be married and for whom no employer-provided Group Insurance coverage is available.  The Musician shall provide the Association with a signed affidavit certifying the above.
The Oregon Symphony has a similar clause:
A musician is entitled to a payment of $xxx.xx per season in lieu of health insurance coverage for a domestic partner to which the musician cannot legally be married, and for whom no employer-provided group insurance coverage is available.
At the Buffalo Philharmonic, they have defined criteria to be considered a domestic partner:
A musician with a domestic partner can elect family health and dental benefits on the same terms and conditions as a musician with a spouse. A domestic partner must meet the following conditions for eligibility and continuation of benefits:

The musicians and domestic partner must both be 18 years of age and older.
The partners must be unrelated by blood or marriage.
Neither partner can be married to anyone else. The relationship must be committed and mutually exclusive.
To be eligible, the partners must live together in the same residence for each one year and continue to live together in the same residence for continuation of benefits.
The partners must be jointly responsible for the welfare and financial obligations of one another.
The partners must provide a signed and notarized affidavit or declaration of domestic partnership which incorporates these points to the Society (see "Exhibit F").
If the domestic partnership relationship ceases, the musician agrees to immediately notify the Society of this fact.
The remainder of the other contract langue had to do with Family and Emergency leave issues, sick leave, and audition rules. I don't know how other nonprofits or the for profit industry addresses these issues, but I'm glad to see that a large number of orchestras consider it important enough to include at negotiations.
Naturally, there is a host of unpleasant legal issues which vary from state to state, but the fact the orchestras aren't sitting around waiting for legislatures and taking care of their own is a good sign.