You mean you don't know what Tuba Christmas is? In a nutshell, it is a holiday celebration that takes place in hundreds of cities across the country…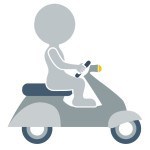 Literally, thousands of tuba and euphonium players come together to play traditional and contemporary Christmas carols in the spirit of the holiday. The Chicago area event will take place at 3:30 p.m., in the Palmer House Hilton Hotel, 17 East Monroe Street – Grand Ballroom – 4th floor.
This will be my first Tuba Christmas in the Chicago area so I'm looking forward to having some real fun amidst one of the largest Tuba Christmas events in the country. However, I'm only one among hundreds but if you can pick me out of the crowd, feel free to come up and say hello.
You can learn more about Tuba Christmas by visiting http://www.tubachristmas.com