I am currently involved in a project for a client where one component of my work necessitates measuring the current level of morale and overall job satisfaction among employees…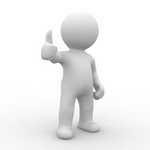 The process has been entirely positive but after talking to some of the longer-term employees, it appears that the organization has never initiated a regularly occurring formal survey to measure current levels of moral and job satisfaction. This made me wonder how many orchestral organizations conduct regular (or even infrequent) institution-wide morale and job satisfaction surveys.
Given the fact that most positions within an orchestral organization do not pay as much as their for-profit peers, morale and job satisfaction should play an important part in attracting and retaining capable personnel. Combine that with the mission oriented ideals associated to most nonprofit organizations and an employee's satisfaction with accomplishing the institution's goals while enjoying a healthy work environment morale should be critical internal benchmarks for any organization.
As such, I'm interested in hearing from readers who work inside an orchestra (managers, board members, volunteers, and musicians) about their experiences and observations related to morale and job satisfaction.
Has your organization ever conducted surveys to measure either morale or job satisfaction?
If so, are surveys conducted regularly and the results shared openly?
If so, do you think the process is implemented only as show or does it have a sincere impact on improving the work environment?
If not, do you think such a process could be useful in your organization?
Take a moment out of your day and send in a comment. Naturally, given a subject as potentially sensitive as this, you can feel free to remain anonymous and keep the identity of your organization anonymous as well. Nevertheless, I think it is an issue worthy of feedback and discussion.