Although the 2008 Orchestra Compensation Reports were a big hit this year, they meant a week without reflecting on some significant developments in the field. In particular, the Columbus Symphony Orchestra (CSO) crossed the self-imposed line in the sand for cancelling operations last Sunday, June 1st. Since then, the organization has dismissed all but the executive staff and according to the Columbus Dispatch, CSO Board President Robert "Buzz" Trafford terminated the collective bargaining agreement (CBA) with the organization's musicians although the contract does not expire until August 31, 2008. This isn't the first time this executive board implemented a short sighted decision but the real head-scratcher is Trafford's comment to the Dispatch where he was quoted as saying that cancelling the CBA "has no impact on the negotiations" with musicians. Although I tend to avoid arguing with an idiot out of fear that they'll drag me down to their level then beat me with experience, this foolish statement deserves some attention…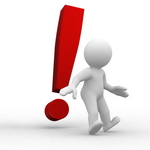 Unfortunately, the reality is that Trafford's assertion is correct in that cancelling the CBA won't impact the negotiations because he and the rest of executive board made the decision several months ago that negotiations would be meaningless. Consequently, when you consider that Trafford apparently never had any intention to bargain in good faith then his comment to the Dispatch may accurately reflect his position. Of course, what does that say to the character and judgment of the CSO's executive leadership?
Once again, by offering up such nonsensical comments to the Dispatch, Trafford continues to display all the symptoms of a chronic case of foot-in-mouth disease. Conversely, the better course of action in this instance would have been for Trafford to shut up, sit down with the musicians, and find a mutually agreeable plan to enter binding arbitration.
The reality of the situation is that Trafford's comments will certainly impact the negotiation unless the CSO is fortunate and the musicians will rise above Trafford's latest folly. If they can avoid letting the idiot drag them down his level and continue working toward concrete solutions that don't require the institution to stand in front of an economic execution squad, then there is a good case for hope.
As the National Performing Arts Convention approaches this week, Trafford's comment to the Dispatch makes me feel legitimately embarrassed to be a part of this business. At the same time, Trafford (and those out there like him) serves as a prickly reminder that the weeds of faulty governance can overtake even the best kept gardens if the stewards fail in their duty. Fortunately, Columbus' topsoil is more than adequate to continue growing the healthy artistic product it has grown accustomed to and deserves. All it needs are some new gardeners.
---
For more perspective on events in Columbus, a few of my Inside The Arts colleagues Ron Spigelman and Frank Almond have published some wonderful articles.