The labor situation at the Wisconsin Chamber Orchestra (WCO) continues to grind forward. At the conclusion of an article from 3/12/2009, we were awaiting a response from Daniel A. Kaplan, the attorney representing the WCO for these negotiations, on details behind why the WCO has engaged in what has been called by some in the business as regressive bargaining practices. Although Mr. Kaplan acknowledged receipt of the request for information he has unfortunately not provided those details…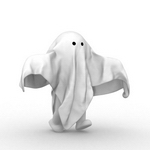 As a result, the WCO's financial condition is mostly unknown. Also unknown is whether or not any members of management or the music director have taken a reduction in compensation or plan to after the end of the fiscal year. Until these fundamental questions are explored to the satisfaction of all stakeholders, it is looking more and more like the WCO is taking advantage of unqualified fears surrounding the current economy to lower organizational expectations.
Setting aside the dubious ethical and legal questions related to this approach, the real danger is the organization may be missing out on a singular opportunity to situate itself as the preeminent performing arts organization in the greater Madison metropolitan area. If the organization has a verifiable history of proactive governance, fiscal responsibility, and artistic growth then it should be in a unique position to attract new donors and board membership.
According to the small amount of information made public, the WCO has indicated that donations are on par with previous years and comparing the WCO with other Madison area performing arts organizations experiencing financial troubles is, according to the WCO executive director, "apples and oranges." So what's the problem? Why invent a financial crisis to influence a labor contract that likely wouldn't last as long as a good strategic plan?
It is no secret that nonprofit performing arts organizations compete for the ever changing pool of worthwhile board members, grant funds, and donors available at any given time. Consequently, any performing arts organization experiencing strong contributed revenue streams during a period when their peers are not as fortunate should be shouting aggressively promoting those accolades.
Even though the philanthropic landscape throughout many communities is undeniably changing, that doesn't mean every resource is drying up. Ultimately, organizations with potent fundamental strengths need to seize this occasion by positioning the organization as the gravitational core of their respective arts community. Anything else is simply succumbing to irrational fear.