Over at Abu Bratsche, Robert Levine published an article on 3/23/09 entitled Bad stuff in Phoenix which brings to light ongoing events inside the Phoenix Symphony Orchestra regarding a slew of complaints resulting from what Robert describes as "general nastiness by the Phoenix Symphony management and Music Director Michael Christie." But once you learn more about what has transpired over the past few years, you might think Robert's description was downright polite…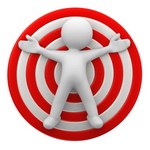 Earlier the same day, Stephen Lemons published an article at his Phoenix New Times blog that blows the lid off of a series of tumultuous events involving Christie and the Phoenix Symphony. All in all, Lemons' article presents a fair and very comprehensive depiction of what has transpired along with the remaining hurdles.
What might catch your attention is how Lemons started his article. He contrasted the internal fury set in motion by Christie and the Phoenix Symphony against the idyllic image portrayed in what Lemons describes as a "puff piece" about the conductor in the Jan/Feb 2009 issue of Symphony magazine. Whether intended or not, Lemons brings up an excellent point: how can one publication publish something so gushingly positive without so much as a footnote acknowledging what Lemons describes as "legal challenges involve[ing] lawsuits, complaints to federal agencies, charges of wrongful termination, allegations of retaliation, and the charge that the symphony's top, veteran players are being forced to take demotions or leave the symphony…"
This sort of jointly exhaustive view presented in Symphony is a good example of the factors contributing to the orchestra business' credibility deflation throughout the greater cultural consciousness. Granted, music director/musician relations are rarely free of conflict but the best of those instances observe a close adherence to contractually defined processes and procedures that end with all parties retaining mutual respect – even if one party is dissatisfied with the results. However, based on known accounts, the situation in Phoenix is apparently moving in an entirely different direction.
Ultimately, issues like those unfolding in Phoenix have the potential to inflict severe damage to any organization. On one hand, if this were an isolated case, an orchestra would have a comparatively easy time limiting potential damage; even if a court ruled in favor of the complainant (chalk it up to a breakdown in process and technicalities). But the situation outlined by Lemons isn't as straightforward as it depicts a pattern of abusive behavior and disregard for established policy combined with a degree of willingness throughout the organization's leadership to tolerate and even support these actions. When lawsuits such as these prevail, it isn't so easy for an organization to sweep under the rug.
Postscript: in the spirit of transparency, I worked for the Musicians of the Phoenix Symphony and their representative Local throughout most of 2006 on a project designed to update and modernize their system of internal governance and communication. In fact, I published an article with details about that project in an article from August, 2007. However, none of that work involved any aspect of the legal actions taken against the Phoenix Symphony and/or Michael Christie as reported in Lemons' article.