There's a fascinating article by Katharine Biele in the 11/11/2015 edition of the Salt Lake City Weekly that examines a string of key musician dismissals and demotions alongside a general uptick in musician attrition at the Utah Symphony since current music director, Thierry Fischer, arrived in 2009. At 4600 words, the article is decidedly exhaustive but it is also well researched and includes a host of quotes from key figures in the institution.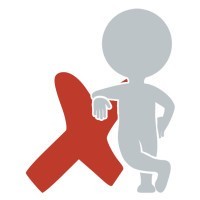 The article covers a number of musician situations but focuses primarily on Fischer's decision and related process to demote the orchestra's veteran concertmaster, Ralph Matson, to a position as associate concertmaster.
Although it isn't unusual for a music director to target the concertmaster position as a vehicle to leave his/her artistic stamp, it is unusual to see well respected concertmasters without a history of suspect playing and/or behavior fall victim to this battle-ax; moreover, it is next to unheard of to see former music directors get involved once the ax makes contact.
But that's precisely the case with Biele's article in that former Utah Symphony music director, Joseph Silverstein, had a number of critiques related to both the process and motivation behind Fischer's decisions.
Fischer's efforts to cull the herd are described on the maestro's own website at ThierryFischer.com/QandA: "The rebuilding and retooling process [of the Utah Symphony] began almost immediately [upon being hired]…Within 36 months, there were 30 new players in the orchestra. Most of the changes came about through natural attrition, but it is a testament to Fischer's grace and good judgment that the turnover went smoothly."

Former Utah Symphony conductor Joseph Silverstein would take issue with that. "The deed was done without proper preparation," he says of Matson's demotion…"In the case of a principal player, a move back, and to take away a titled position, there must be evidence of continued displeasure with their performance," Silverstein says, referring to the need for documentation or a paper trail. Matson, however, has had nothing but rave reviews from both audiences and orchestra administration.
All of this is reminiscent of similar issues at the Phoenix Symphony back in 2009 when then music director Michael Christie cut a similar swath through the ranks of musician leadership and section players. Once the dust settled in that ordeal, the employer ended up on the wrong end of legal decisions and morale took a long time to recover. You can read more about that situation in a series of Adaptistration posts from that time period.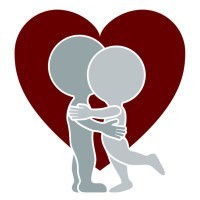 It will be a valuable lesson for the field as a whole to watch what unfolds at Utah if for no other reason than to reinforce the value of process as related to raising artistic standards. In the meantime, one key takeaway via the Biele article is a music director should never call key musicians "a sweetie."
Maestro Fischer would not talk about [replacing concertmaster Ralph Matson]. "We don't comment about this. I love him and respect him immensely. Ralph is a sweetie."
Perhaps unsurprisingly, immense respect for a key employee should preclude using the term "sweetie" to describe his/her character; in fact, it seems more at home in a Mad Men episode as a vehicle to help underscore the thinly veiled pejorative culture of 1960s era corporate America.