Hot on the heels of the personnel drama at the Phoenix Symphony Orchestra (PSO), the organization has cancelled auditions scheduled for May, 2009 for three vacant positions. Earlier this week AFM Local 586, which represents the Musicians Phoenix Symphony, distributed a memo to orchestra musicians notifying them that due to concerns from fellow musicians, they have been in contact with the PSO to urge the organization to "either cancel May auditions or to notify each candidate of the possibility auditions may either be cancelled or no one hired, given the current fiscal situation."…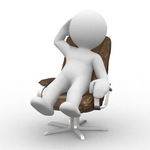 In order to clarify the status of upcoming auditions, I contacted Maryellen Gleason, PSO President & CEO, on 3/31/2009 and it appears the musicians' concerns have been acknowledged. She confirmed that the organization has officially cancelled auditions.
"The orchestra committee chair spoke with [our General Manager] over the weekend but we had to wait until consulting with our music director before making a final decision," said Gleason. "We made the decision today [3/31/2009] to cancel the auditions and we are in the process of notifying applicants and returning deposit checks."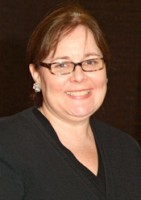 The canceled auditions included openings for second horn, bass trombone, and Associate Principal second violin. There is no information about whether or not the auditions will be rescheduled.
Perhaps unsurprisingly, the memo from Local 586 made the rounds through official orchestra musician discussion boards and has even appeared at musician authored blogs including The Horndog Blog and Abu Bratsche. Both authors published the full memo and offered some insightful commentary with the former stating that if the auditions take place as scheduled, candidates would "be wasting both your time and money."
The bigger picture here is the organization's financial condition. Cancelling auditions is not something an orchestra takes lightly and is very unusual outside of labor stoppages or situations of force majeure. I'm sure we'll be examining those issues in the very near future.