Andrew Taylor, Director of the Bolz Center for Arts Administration, an MBA degree program and research center in the University of Wisconsin-Madison School of Business, and long time arts blogging colleague posted a fascinating piece on May 7th that examines the potential for mergers in the nonprofit world. It focuses on mergers throughout the broader nonprofit world but when it comes to performing arts organizations, mergers are rarely a good idea…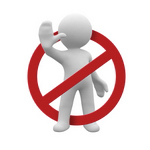 Back in March, 2005 we examined the results of one of the larger performing arts mergers in recent years between the Utah Symphony and Utah Opera. Ostensibly, that merger failed to produce the benefits of combined resources and seemingly similar missions to anticipated levels and instead produced larger economic and artistic challenges that ended up consuming even more capital.
In Andrew's post, he quotes Kennedy Center commander-in-chief, Michael Kaiser espousing alternatives to mergers:
"The amount of time, energy, and focus it takes, it takes energy away from the kinds of activities that I think really help to create health for an organizations. I'm more interested in joint venturing and sharing certain costs than I am about merging corporate entities."
Kaiser couldn't offer better advice. In fact, I have a current set of clients that are considering similar issues and much of my initial work has been related to providing examples demonstrating that combined resources do not always produce maximized results. During a time when some communities are experiencing economic troubles, we all need to be on guard against the lure of false security that typically rests at the heart of most merger discussions. As an alternative, directing those same efforts toward refining internal efficiency and focusing on core mission goals.