According to an opinon post on 6/19/2009 by Perry Tannenbaum at Charlotte's Creative Loafing Arts and Entertainment blog, that seems to be exactly what is being suggested with regard to the Charlotte Symphony Orchestra's (CSO) decision to appoint Christopher Warren-Green as their new music director…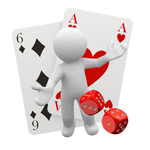 In this case, Tannenbaum asserts the lowest common denominator in determining a winning music director candidate was a pre-requisite to reside in Charlotte and certain non artistic duties.
"… it seemed likely that the distinguishing quality that shaped CSO's decision was Warren-Green's willingness to relocate to Charlotte and roll up his sleeves to help with PR and fundraising."
Tannenbaum concludes by lamenting the lack of stakeholder input on the search process along with mixed messages coming from CSO executive director Jonathan Martin.
Just one other revelation sticks in my craw — as a journalist and as a music lover. Open the July/August issue of Symphony, the magazine published by the League of American Orchestras, and you'll find CSO executive director Jonathan Martin boasting about the process. "We've garnered three articles about each of the candidates — a preview feature, a concert review, and lastly a follow-up story that segues into what's going to happen next," Martin crows, citing the Observer's coverage. "The amount of return has been extraordinary. We get hundreds of responses on each of the guest conductor concert weekends."

Too bad Martin didn't gush so freely on the importance of the input CSO received from the press and public in determining the ultimate outcome. On that subject, Martin was coolly noncommittal. "We're not running a popularity contest," he told magazine reporter Chloe Veltman. "Weighing lots of criteria based on feedback from donors, audience members, musicians, and others can only help us get the right result."

If that helps CSO subscribers feel that their voices were heard rather than merely counted, I envy their gullibility.
This isn't the first time in recent history that placing undue significance on residency requirements caused unintended negative consequences for a professional orchestra. Remember San Antonio?
The CSO has enough problems with the Arts & Science Council cutting them off at the knees (a group that doesn't escape the crosshairs of Tannenbaum's ire), they certainly don't need to cultivate any on their own. Consequently, if Tannenbaum's assertions are more accurate than not, the CSO may inadvertently end up on the wrong end bean-counting artistic decision making.