There's a fascinating article at The Economist titled How to make a hit Broadway show (h/t Thomas Cott) that invites readers to see if they can use an interactive tool to create a Broadway show that generates more revenue than Hamilton. It provides control over the type, origin, and genre of the show along with input variables for cast size, seating and the marquee value of lead actors, writers, and composers. For good measure, you can even factor in reviews and awards.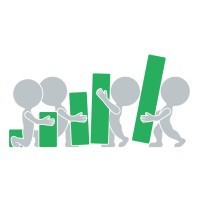 The tool sources data from The Broadway League; Internet Broadway Database; DidHeLikeIt.com; The Ulmer Scale; Jeffrey Simonoff, New York University; The Economist and although it is far from a reliable forecasting tool, I wouldn't be the least bit surprised to see something similar work its way into the orchestra field for both traditional and pops programming.
Perhaps unsurprisingly, The Economist's offering doesn't include the other side of that coin via an expense forecaster but that's certainly an undeniable part of the larger equation. After all, it isn't any surprise to see their model predict a show with a cast of 90 generates more revenue than a show with 10 but that doesn't mean the revenue bump a worthwhile return on investment.
The League of American Orchestras maintains enough data to kick start something like this and to be frank, the thought of a sea of artistic administrators basing programming decisions off of a tool like this sent a shudder down my spine.
But there could be some potential value here for those in the business of creating turn-key programming in the form of shows and acts hired by orchestras as hopeful revenue boosters. For the producers of those shows, having some guidelines when revising existing programs or exploring new offerings could be entirely useful.
Having said that, smart producers will know where the line between quantifiable and artistic instinct exists and not tread too far over in either direction.
What do you think, would an orchestra version of How to make a hit Broadway show would have any value beyond a fun curiosity?