As with most devastating announcements, the news that the Honolulu Symphony Orchestra (HSO) will file for Chapter 11 bankruptcy protection is disappointing. There are numerous articles available on the announcement, which you can locate via a news search at Google, and once stakeholders have had a moment to process the initial information, here are some items they may want to consider…
After cancelling several planned announcements, the HSO waited until the weekend to make the announcement, making it more difficult for local news outlets and supporters to obtain details. This could be a sign that the organization is attempting to limit transparency and stakeholder feedback.
To date, there is absolutely no mention of the HSO's music director, Adreas Delfs, in any of the news reports and at the time this article was published, the HSO website provides no information or notice about bankruptcy.
HSO executive director Majken Mechling's comment "Our suggested goal was to provide a year-round platform of music for our community that will reflect the desires of the community we serve," does not reference any research or study conducted by the organization that supports that decision nor does it indicate that it included any input from those entrusted with making artistic decisions.
According to the limited information available, the current HSO leadership seems to have structured a bankruptcy plan that assumes musician stakeholders will agree with provisions to layoff half of their numbers.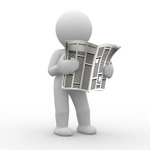 The final point is particularly relevant at this juncture as the HSO musicians have gone out of their way to adopt a shared responsibility approach to concessions over the past decade. During those previous concessionary bargaining encounters, the musicians have always rebuffed proposals to cut the number of salaried musicians in favor of taking a larger, cumulative reduction in compensation and benefits.
Given the fact that it is clear the musicians were not included or consulted in the governance process that arrived at the current bankruptcy plan, it will be interesting to see how the musicians will respond to this proposal. As of now, there is no official response from musician spokespersons so at this juncture, stakeholders will have to wait and see what develops.