For years now, I've been enjoying the benefits of seatguru.com, which until it was picked up by TripAdvisor.com in 2007, was a fairly well kept secret. After that, the associated spike in traffic meant more travelers with inside info but for whatever reason, the handful of business colleagues I tipped off to seatguru had never heard of it before. Well, that's all gone now since cultural uber-blogger Alex Ross posted a little something in praise of the service a few days ago at The Rest Is Noise…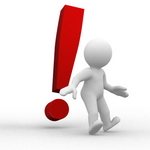 In all seriousness though, I've often wondered what it would be like to have a similar service for performing arts venues throughout the country. The more I think about it, the more it comes across as a win-win-win scenario.
For one, it would be a great sales and research tool for venue managers. Second, it would help concert-going newbies get a sense of where they might want to sit (especially when combined with a good hall preview seating chart feature). Next, regular concertgoers who already have a good idea about what they do and don't like in a seat will have an easier time finding something they prefer when visiting unknown venues.
A quick spin around Google didn't turn up much along the lines of concert hall seat reviews but it likely wouldn't take a great deal of effort to put something like this together. Are there any programming majors out there looking for a weekend project?