Congratulations to the Alabama Symphony Orchestra (ASO), whose application was selected for the free fundraising project at BringLight.com. With a goal of providing 10 sets of rhythm instruments for their Musicians Activating Growth In Classrooms (MAGIC) program, a course designed to provide music education for students that have no full-time music teacher, the ASO officially launched their fundraising program on Monday, 1/4/2010…
You can visit the ASO's fundraising page here and I have to say that my first experience with Bring Light as a donor was through this program and the entire giving process took less than one minute, including the following email confirmation informing me about the conditions of my donation and reminding me that full amount of my gift is deductible.
Dear Drew McManus:

This email confirms the contribution you have made via the Bring Light website at www.bringlight.com.

Congratulations. We have accepted your contribution to the Bring Light Donor Advised Fund at American Endowment Foundation. Please accept this letter as official acknowledgment that we accepted your contribution. The details of your contribution are:

January 04, 2010 $XX.XX XXXXXXXX_XXXXXXX

For tax purposes, American Endowment Foundation is a public charity under Internal Revenue Code sections 501(c)(3) and 509(a)(1). AEF's Employer Identification Number is 34-1747398. In accordance with the terms of service and as required by law, AEF has exclusive legal control over any donation processed through our website.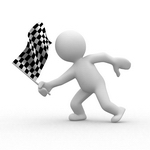 In accordance with contribution substantiation requirements, we inform you that no goods or services were made available to you in connection with this contribution. The full amount of this gift, therefore, is deductible as a charitable contribution to the extent permitted by law. Your contribution is irrevocable and can not be canceled. This letter serves as an official tax receipt for this contribution.

Thank you for your generosity.

Sincerely,

Philip T. Tobin
American Endowment Foundation
We'll learn more about the ASO's impression of the Bring Light service as well as how they plan to use it in a follow up article toward the end of the month. In the meantime, stop by the ASO's fundraising page and make a donation; if nothing else, making a donation simply to experience the system is entirely worthwhile!