Since the initial details surrounding Cleveland's settlement were made public, I've received several calls from print journalists and broadcast reporters looking for some feedback and I'm very pleased to see so much immediate attention surrounding all of this. At the same time, I can't help but notice the mountain of news and opinion articles flooding the media waves that have a decidedly strong Chicken Little tone…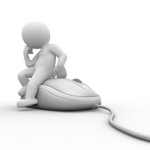 Be forewarned: the remainder of this post is full of commentary and opinion. Granted, regular readers know that I spend more time than not lifting up the proverbial rock that is our business to shine some light on everything underneath but I'm beginning to feel that the doom and gloom "the business is no longer sustainable" mantra is beginning to get out of hand. If Cleveland is going to serve as everyone's big budget canary in the coal mine with a chronic cough, then we would all be better served to examine their situation in context.
For example two of the most recent big budget collective bargaining agreements that wrapped up after the economic downturn are those from the San Francisco Symphony and Los Angeles Philharmonic. In both cases, not only did the organizations agree on terms that included compensation improvements in each year, but they were on par with percentage increases from the first half of the decade. So, here we have two orchestras, both of which operate in a state with arguably one of the worst economic climates in the country managing to give employees raises.
Is anyone mentioning this? If so, I missed it. Instead, the Cleveland situation seems to be some sort of ah-ha event that justifies alarmist sentiment. I've read everything from reports about deficits that aren't attached to any contextual frame of reference and opinion pieces assuming that some communities will no longer be able to afford supporting orchestras.
Yes, the Honolulu Symphony filed for bankruptcy and there are a number of other groups that are not dealing as well with the economic downturn as others. But I feel confident saying that in most (if not all) of those cases, the trouble is a byproduct of long standing problems that were in place well before the economy soured. Moreover, I would purport that those situations have more to do with governance and administrative shortcomings than anything associated with structural faults. Therefore, if we're going to look at the problems associated with the state of the orchestra business, that's the first rock we should lift.
After enduring this flood of hysteria filled discussion, it was a real pleasure to come across this post by Ron Spigelman over at Sticks and Drones that went up the same day Cleveland went on strike. I'm not going to discuss anything in Spigelman's post yet other than to say it is refreshingly free of personal agenda. You should head over and read it from top to bottom (it's a little long, but worth every second) and all things being equal, we'll examine some of the post's stronger points in the near future.
What's Good For The Goose…
I want to take a moment to mention something directed expressly toward the Cleveland Orchestra musicians. Now that you have an agreement in place and the work stoppage is over, it is time to take down the labor dispute oriented material from your website. I gave the orchestra's administration a hard time for using the organization's official blog to post labor dispute oriented material and the same recommendation I offered then rings true for the players; in particular, item #4: Delete platforms/accounts once the dispute is resolved.
In the musicians' case, I would amend that a bit to say they should simply remove dispute material but keep their website in place and start using it as a positive tool to educate community members about who they are and what they do as well as encourage support for the orchestra and its mission. I have a great deal of respect for orchestra musician associations that spend their own time, energy, and resources on developing polished new media platforms that are updated regularly, contain unique content, and encourage interaction with listeners. At the same time, it comes across as terribly self serving for musician associations to dive into new media platforms during labor disputes, only to disappear once an agreement is in place. Ultimately, this behavior serves to reinforce negative stereotypes.