Following yesterday's National Convention election, Tom Lee has been replaced by Ray Hair (president of Dallas Local 72-147) as president of the American Federation of Musicians (AFM). Lee garnered 44 percent of the vote while Hair secured 56 percent (figures via Robert Levine's AFM Convention blog). It wasn't a landslide, but a clear victory nonetheless. For some managers, this event might be best filed under the heading "Who Cares?" but in reality, it will have a substantial dynamic impact on the field…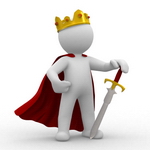 Don't expect major changes overnight but it seems clear that business as usual isn't something the organization can afford to maintain; literally and figuratively. Major revenue shortages, protracted battles over fundamental issues related to representation and services, and questions about the very nature of relevancy have developed to levels of near-paranoia (sound familiar?).
Ideally, new leadership will be able to address those issues in a way that not only slows down the organization's slide into the quagmire but will begin to inch their way back out. The ill effects of this quagmire aren't restricted to the AFM; it crosses institutional boarders and touches nearly every professional orchestra that operates under a collective bargaining agreement overseen by that union. I touched on this issue in expanded detail on 9/18/2009 in an article titled Something Every Good Manager Knows and nothing's changed since then.
If you have a burning desire to know about internal AFM politics, the issues they are dealing with, and how they plan on addressing them, Robert Levine's AFM Convention Diary blog is a good place to start.