The 7/1/2010 edition of the Philadelphia Inquirer published an article by Classical Music Critic Peter Dobrin that reports the Philadelphia Orchestra and Philly Pops have decided not to pursue plans for the former to absorb the latter. Regardless the reasons, it's good to see that both groups were willing to honestly examine the situation and back away from a decision regardless of appearances…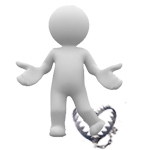 The topic of performing arts mergers has been an ongoing topic here at Adaptistration over the years, most notably the Utah Symphony and Utah Opera merger (here and here). By and large they are fraught with governance related bear traps, most of which make it difficult to back out without sincere damage to both institutions.
In Philadelphia, it seems they made the right decision by waiting to merge boards until after a reasonable trial period. This key point makes it possible for both groups to get out of that bear trap without having to gnaw their leg off to do so.
At the same time, both groups aren't ready to scrap the idea of a merger. Dobrin reports that they will continue to work in a collaborative fashion with joint strategic planning but maintaining separate boards. All in all, it's good to see a level-headed decision at a time when chaos seems to abound.