When the jury concluded deliberations in the lawsuit filed by of Cleveland Plain Dealer former classical-music critic Donald Rosenberg against the Cleveland Orchestra and the Plain Dealer, the orchestra and paper emerged victorious. And although a number of characters in both organizations are sharing in a collective sigh of relief, the victory is, at best, hollow…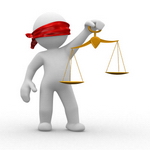 If this is the first you've heard of this or you need to catch up, you can learn more here. Likewise, you can find a great of information about the ruling via a quick Google news search. But back to the hollow victory.
According to an article in the 8/6/2010 edition of the New York Times by Dan Wakin, the Cleveland Orchestra issued a statement calling the jury's decision
…a recognition of its members' "First Amendment rights to express their opinion in defending their institution."
Although previous reports on the trial indicate that Rosenberg claimed that what the Cleveland Orchestra defined as free speech crossed a line and become corrosion.
And here's where things become very sad for the entire field. It really doesn't matter if Rosenberg won or lost, the fact that things reached such a level where the only recourse was to pursue legal action demonstrates that this business is far too efficient at devouring itself from the inside out. Here we are worrying about external pressures when we can realize the same self fulfilling prophecy of cultural irrelevance by cannibalizing ourselves.
As of now it is unclear if Rosenberg plans to challenge the decision. Reportedly, he hasn't discussed it with his lawyer.