Last Friday's casual poll asking readers to rate the level of importance of employee satisfaction within orchestral organizations has determined that things aren't as happy as they could be. At the time this post was written, there were just over 400 responses and 2/3 of respondents indicated they don't have a positive outlook on how well their organization measures employee satisfaction while more than 90% think the issue either very or somewhat important…
The following pie charts illustrate the results more precisely: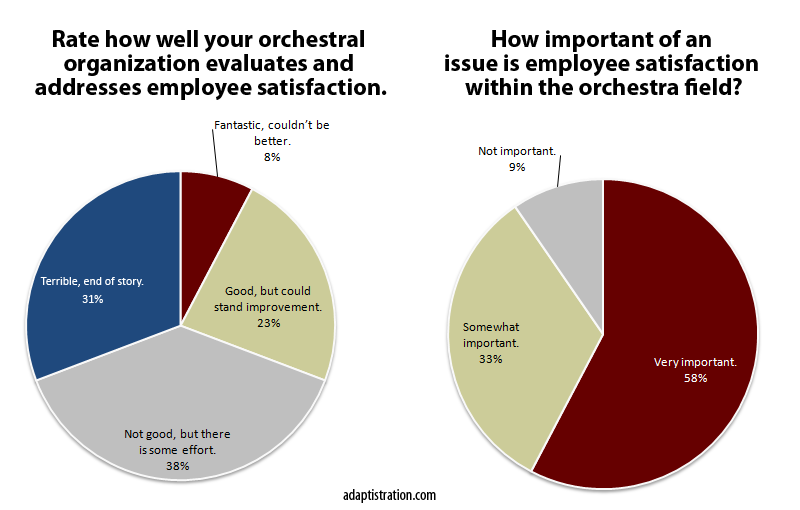 Granted, an economic downturn isn't exactly a period of time when one would expect to find record high levels of employee satisfaction but on the other side of the coin, it can also be an ideal time for employers to focus on improving or strengthening employee satisfaction.
Definitely food for thought.