On 9/27/2010 the Detroit Symphony Orchestra (DSO) musicians published a statement at their website offering up speculation on why conductor JoAnn Faletta withdrew from conducting their self produced concerts on 10/3/2010 and 10/10/2010. According to the musicians, Faletta had "graciously agreed to conduct…donating her services during their labor dispute with management" but shortly thereafter Columbia Artists Management Inc. (CAMI) president Tim Fox, the agency that represents Faletta, told the musicians Faletta would have to withdraw…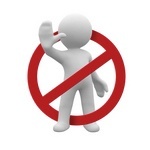 The DSO musicians provide a lengthy explanation behind why they believe the decision was based primarily on CAMI's desire to defend against retribution against their client and to protect the agencies' bottom line.
"Could it be that CAMI needs to protect its burgeoning relationship with the DSO's management and their resulting associated income?  Allowing Ms. Falletta to perform alongside, and in sympathy with, the musicians of the Detroit Symphony might cause her to be blacklisted. Not only might the DSO's management not hire her in the future but the managements of other orchestras might follow suit, reducing both her income, and CAMI's income, for years to come." – DSO musicians website, 10/27/2010.
Currently, the DSO musicians have two other concerts planned, each featuring an established conductor. The 10/10/2010 concert features West Virginia Symphony Orchestra music director Grant Cooper and the 10/24/2010 features former Utah Symphony Orchestra music director and Detroit native, Joseph Silverstein.
What do you think; do conductors and soloists put their careers at risk if they take part in musician organized concerts connected to labor disputes? Is speculation of the kind offered up by the DSO musicians legitimate or an attempt to elicit sympathy? Post a comment or send in an email message with your thoughts and observations.