Not long ago, the Managing Director of the Lyric Opera of Chicago, Bill Mason, announced he would be stepping down at the end of the 2001/12 season. In a similar move, New York Philharmonic President and Executive Director, Zarin Mehta, announced (pdf) he will be leaving his position at the same time. All in all, this is a smart move by both organizations…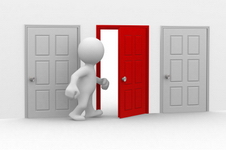 It's no secret that other large budget organizations which lost their executive administrators on comparatively short notice have had difficulty sustaining institutional momentum while searching for a replacement. Most notably, the Philadelphia Orchestra endured an unusually long period of instability and it would be difficult to believe that both the New York Philharmonic and Lyric Opera of Chicago weren't aware of this. Consequently, planning ahead provides ample opportunity to identify a successor and plan for the transition.
In fact, Gary W. Parr, Chairman of the New York Philharmonic, said essentially that in his press statement about Mehta's announcement.
"We, as a Board, are so appreciative of his commitment to the institution over such a long period of time, and for the gracious act of offering a long period of transition, which will ensure seamless continuity."
Of course, the big question for the NY Phil (and Lyric) is "who?"
Let the speculation commence!