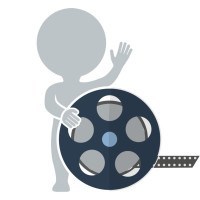 Norman Lebrecht posted an item at Slippedisc.com yesterday poking fun at what he calls "the worst-ever orchestra promo video" and I have to agree, it's entirely uninspiring. But Lebrecht's post got me thinking about video promos in general and I found it difficult to think of anything that really caught my attention over the past few years.
There is no shortage of promos with excellent production quality but they tend to follow a tried-and-true approach: play the music (probably not the group being sold), show the conductor being conductorly (BIG cues), some crowd shots (A millenial, a millenial! My kingdom for a millennial!), throw in some lens flare transitions and call it a day.
But one series that stands out are the videos from the Lyric Opera of Chicago and Second City collaboration. If you haven't come across them, you're missing out.
An earlier version of that same mix included a cut with Patrick Stewart.
From 2012 through 2014, Second City did a running series called Doctor Opera (#DrOpera).
What are some video promos that have stood out for you over the years and why?