It certainly isn't unheard of for larger budget orchestras to hire consultants for everything from temporarily filling staff holes to serving as the architect for marketing or development campaigns but relying on third party providers for the majority of admin functionality is decidedly not the norm. Nonetheless, that's where the Baltimore Symphony Orchestra (BSO) is headed so if you've ever been curious about how that might work out, you may have a case study to reference in the near future.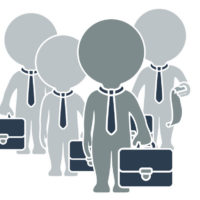 According to an article in the 7/14/2016 edition of the Baltimore Sun by Mary Carole McCauley, the BSO started shedding admin staff like there's no tomorrow. Four existing marketing staffers have been replaced by third party providers while another two were in the education department.
This confirms information I started receiving on 7/13/2016 from several sources close to the cuts, all of which confirmed lay-offs and attrition related departures in marketing, education, design, and box office.
Norman Lebrecht initially broke the news at Slippedisc.com with a post that projected a markedly darker tone not to mention an intriguing exchange in the comments between him and the BSO's outsourced communications spokesperson.
It will be interesting to see if the BSO plans to adopt this structure as an ongoing administrative arrangement or if it is a short term strategy.
If nothing else, that position would almost certainly have a great deal of impact on the sort of CEO they hire (one of the now numerous executive leadership positions vacant).