On Friday, October 22, 2010 Fred Zenone died and with his passing we lost one of the pivotal figures in the history of our field. It was a distinct pleasure to know Fred and there's nothing more to add about his career and accomplishments beyond the wonderful sentiments at a Polyphonic.org memorial piece but I do have a few words to offer about Fred from his time after he left the business…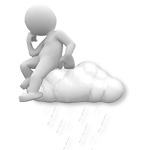 Simply put, Fred enjoyed as much of his brief retirement as it could possibly offer. I used to touch base with him a few times a year and it never took long to start talking shop. Inevitably, Fred would ask "So, what's going on, I am so far out of the loop these days that I have no idea." What struck me is how happy Fred sounded every time he said that.
Perhaps one of Fred's final lessons is one of personal strategic planning: we need to know when it's time to stop and move on to begin enjoying days warmed by a sun that doesn't rise and set on the heels of shop talk.
In the end, whether they realize it or not, every musician and manager in the business has been touched by Fred's work and because of that, they are decidedly better off.
The following is an excerpt from Fred's obituary as it appeared in the Island Packet on October 29, 2010:
Frederick John Zenone, 74, of Sun City, South Carolina died on Friday, October 22, 2010. He was a cellist with the National Symphony Orchestra for over 40 years. Born in Latrobe, Pa., he lived in Vienna Virginia and moved to Sun City to enjoy a retired life of tennis and sunshine. Fred also had a nationally recognized reputation as a champion negotiator and mediator and in 1992 he was named as one of 50 musicians, conductors and administrators "whose talents and efforts had touched the lives of many orchestras". He served as Chair of the International Conference of Symphony and Opera Musicians (ICSOM) whose board members state "…there can be no doubt that he was revered as one of the most dedicated and visionary musicians to ever walk on a concert stage." He became a member of the Board of Directors of the American Symphony Orchestra League and a founding member of the Board of Directors of the Symphony Orchestra Institute assisting many major American orchestras through many exigent crises. As a cellist, in addition to the National Symphony Orchestra, he played with the Allegria String Quartet, the Chamber Symphony of Philadelphia and the Euterpe Chamber Players. He performed at the White House on several occasions…In lieu of flowers, the family requests that donations be made to The National Symphony Orchestra, John F. Kennedy Center, Washington, D.C.